The Prince William Animal Control Bureau is always seeking volunteers to work with the Prince William County Animal Shelter and perform functions such as Dog Walking, Exercise and Enrichment, Dog Run/Kennel Cleaning and Sanitization, and Cat Condo Cleaning, Litter Change, and Enrichment.
REQUIREMENTS
MUST be at least 18 years old.
No Adult Record of Criminal Conviction; Criminal History Check Required.
Be able to commit to a minimum of six (6) hours per month.
Have access to email and a computer to manage your volunteer schedule and receive updates.
Possess physical strength, dexterity, and the ability to squat/stoop/stand for extended periods of time.
Have the ability to tolerate strong and unpleasant odors, the presence of fleas, ticks, and/or feces.
Have the ability to tolerate a loud environment due to animal noises.
Be aware of the possibility of exposure to zoonotic diseases such as ringworm, scabies, et cetera.
Be able to work with little to no supervision once trained.


BECOME A FOSTER
The goal of the Foster Program is to increase live release rates, free up kennel space, shorten the duration of stay, and improve the overall health and quality of life for the animals in the Prince William County Animal Shelter.
Our Foster Care Providers save and improve lives every day by providing both mental and physical rehabilitation to the animals in their care.
The Foster Program prioritizes cats and dogs with a variety of special needs so that they can get one on one and specialized care that the every-day shelter environment cannot provide.
For information on Fostering and how to become a Foster Care Provider please contact [email protected].
Foster Care Providers must be at least 18 years old and have no adult record of a criminal conviction.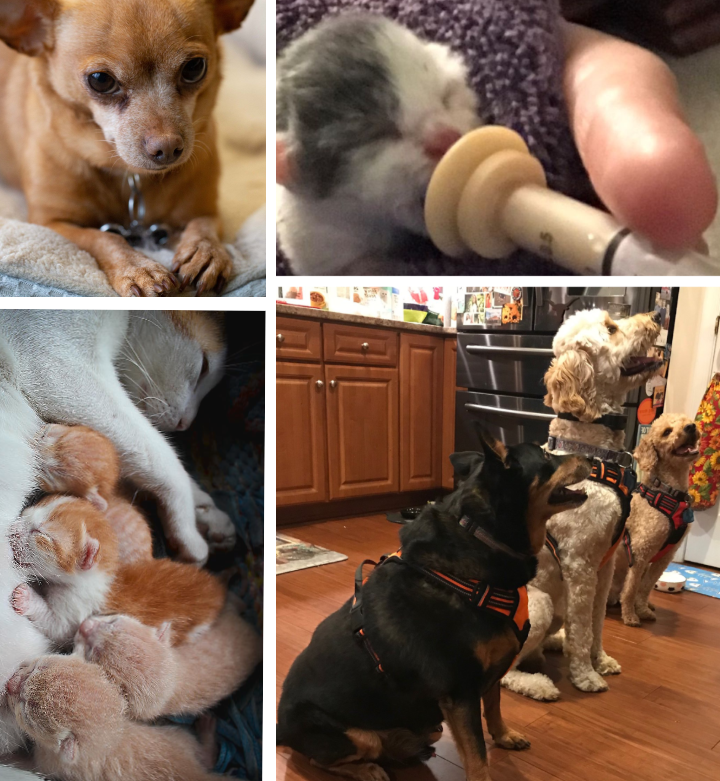 IF YOU ARE LOOKING FOR SHORT-TERM, COURT-ORDERED, OR YOUTH VOLUNTEERING OPPORTUNITIES, YOU MAY FIND THOSE TYPES OF OPPORTUNITIES THROUGH VOLUNTEER PRINCE WILLIAM. PLEASE NOTE THAT THE PRINCE WILLIAM COUNTY ANIMAL SHELTER IS UNABLE TO ACCOMMODATE THESE TYPES OF VOLUNTEER OPPORTUNITIES.