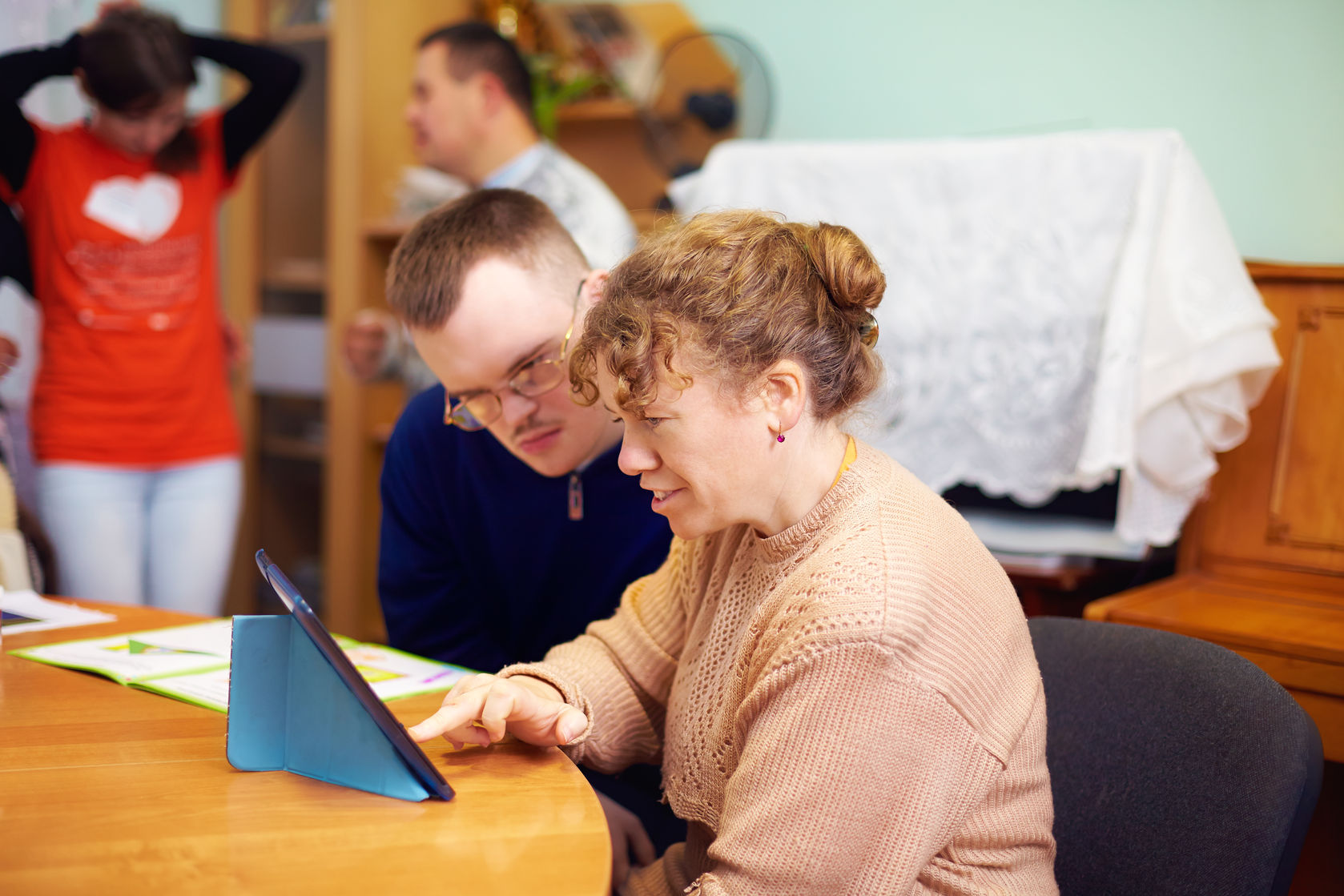 An adult diagnosed with an intellectual or other developmental disability may need help in understanding any services or programs they may be eligible to receive. Service Coordinators/case managers will assist individuals by assessing, supporting, guiding and linking individuals and their families with needed services and resources. These resources can help participants to live, work and take part in their community in the most independent and fulfilling way possible.
Service Coordinators/case managers can also discuss eligibility for the Developmental Disability Waiver, conduct assessments, and provide information about waiver-covered services. When waiver slots become available, DD staff assist individuals in navigating the process established by Virginia to obtain and manage the waiver for covered services. Monitoring the ongoing provision of services and the individual's satisfaction with services received is of paramount importance to our staff.
For more information, for admission, how to apply for services, waiver eligibility, intake appointments and more, please call (703) 792-7800 (TTY:711) or (703) 792-4900 (TTY:711). To speak with someone directly in our Adult Developmental Disabilities Services Program, please ask for Clarinda Cajayon.
If you are on the waiting list for waiver or have questions, please contact Intake Services at (703) 792-4197 (TTY:711).
DD Waiver Waitlist Portal - QuickReference Guide (English)
DD Waiver Waitlist Portal - Quick Reference Guide (Spanish)
Crisis Services:
Crisis stabilization and related services, collectively known as "REACH" (Regional, Education, Assessment, Crisis Services, Habilitation) are available 24/7 at (855) 897-8278 (TTY:711) for adults, youth and children who have developmental disabilities and who live in areas served by the following Community Services Boards (CSBs): Alexandria, Arlington, Fairfax-Falls Church, Loudoun, Northwestern, Prince William, Rappahannock Area, and Rappahannock-Rapidan.