The Marina at Lake Ridge Park is open April to October and offers bait, concessions and boat rentals. Rent one of our many jon boats, canoes, kayaks, stand up paddleboards or pedal boats. The boat ramp, universal access boat launch and dock access are open year round, weather permitting. Bring your own boat (max. 9.9hp) to launch from the boat ramp. Enjoy bank and boat fishing too. A valid fishing license is required.
Boat Launch at the Marina (max. 9.9hp)
Boat launch at the marina is open year round, weather permitting
Launch Pass
Ramp
Carried Boats
Daily
 $  9
 $  7
Season
 $ 85
 $ 40
2021 Marina Hours of Operation
Changes may occur due to weather or new dock construction
Offering boat rentals, nightcrawlers for purchase as well as concessions offering a variety of drinks, snacks, candy and ice cream.
Dates
Weekday Hours
Weekend Hours
April 17-June 3
Closed
10am-6:30pm
June 14-Aug 22
10am-6pm
9am-7pm
Aug 23-Sept 19
Closed
10am-6:30pm
Sept. 20-Oct 10
Closed
10am-5:30pm
Oct 11
Closed for the season - reopens April 2022
Image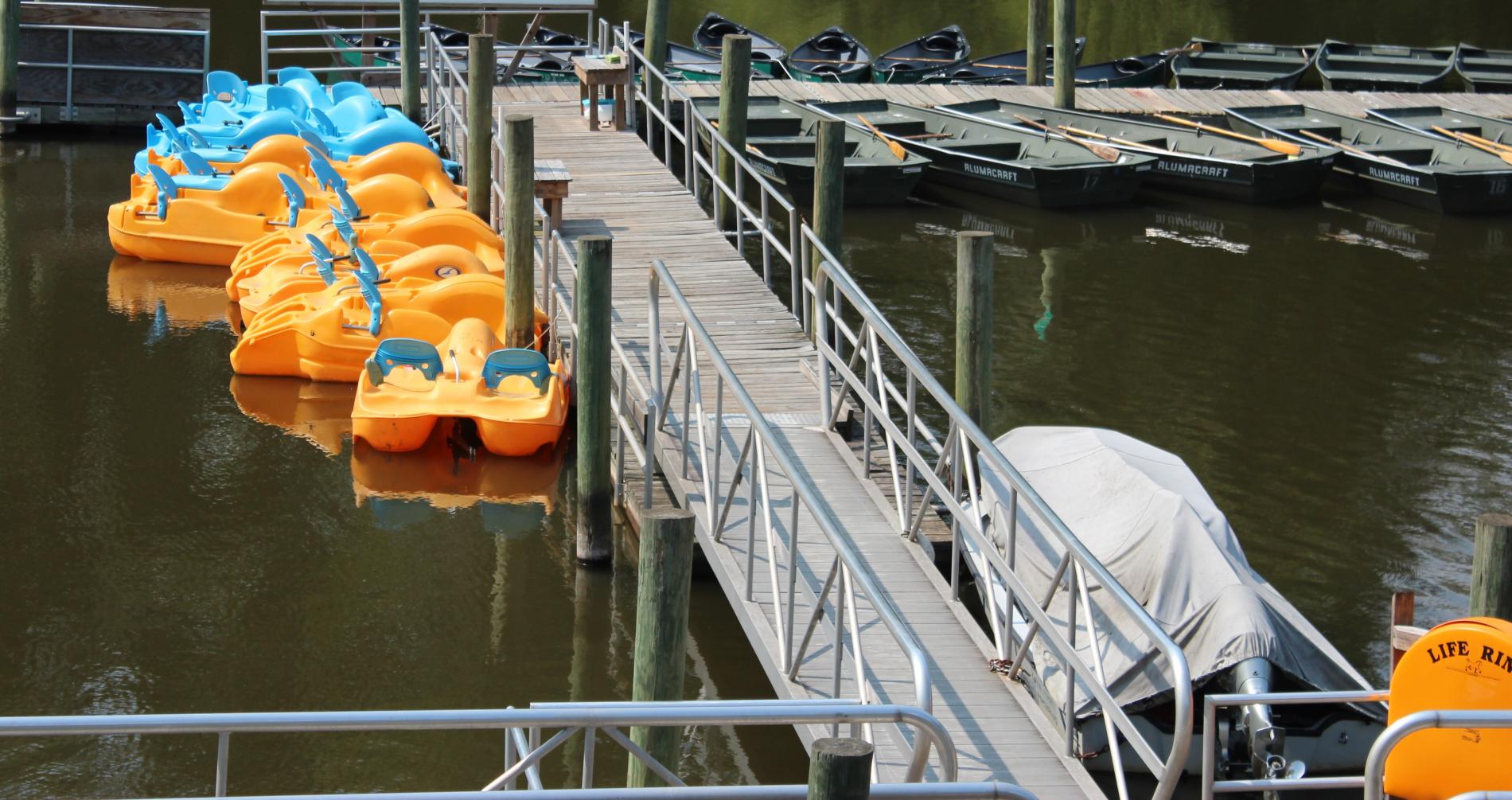 Boat Rentals (available during Marina Hours of Operation)
All boat rentals include PFD's (Personal Floatation Device) and other requited safety equipment.
Maximum boat occupancy is posted at marina for each type of rental. All boats must be returned 1/2 hour before the marina closes.
Late fee: $2 per five-minutes.

Minimum age 16 years old to rent all boat types, with the exception of age 14 years old for Pedal Boat rentals.

Children must be at least 8 years old to be allowed in kayaks.

Children must be at least 10 years old to operate Stand-up paddle board.

We DO NOT allow lap sitting in our boats/kayaks.
 

Boat Type
Boat availability subject to change
Rental Time
Rental Fee
Stand Up Paddle Board (SUP) 
1 hour
$16
 
2 hours
$28
Jon boat - rowboat
1 hour
$14
 
2 hours
$20
Canoe
1 hour
$13
 
2 hours
$22
 
All Day
$38
Pedal Boat
1/2 hour
$ 9
 
1 hour
$12
Kayak
1 hour
$13
 
2 hours
$22
 
All Day
$38
Tandem Kayak
1 hour
$15
 
2 hours
$27
 
All Day
$43


 
Image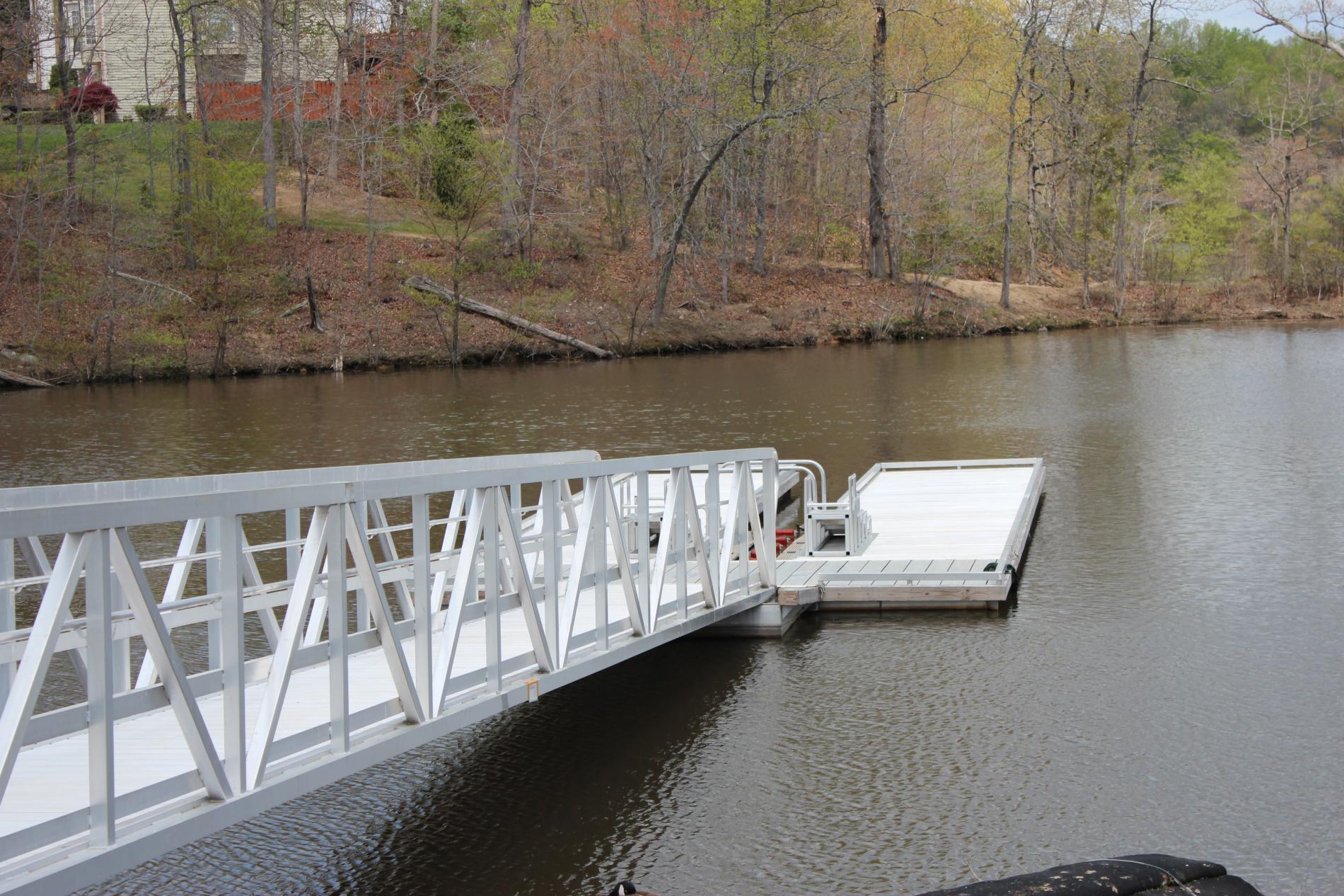 Occoquan Water Trail Access Enhancement Grant, September 2014 (Amount: $77,500)
Prince William County Parks & Recreation received a grant from the National Park Service, Chesapeake Bay Office to build a Universal Boat Launch designed for our wounded warriors and handicapped visitors to be able to launch their boats. It will be an enhancement to the Occoquan Water Trail.
The universally accessible canoe/kayak floating dock and launch at the Lake Ridge Park Marina, is a central feature of the Occoquan Water Trail Access Enhancement project.  The project received funding from the National Park Service, Chesapeake Bay Office, through a matching grant under the Public Access and Trail Development partnership program. 
The universal boat launch, designed and constructed with an ADA accessible transfer system, will enhance access and visitor experiences on the Occoquan Water Trail—a component of the Captain John Smith Chesapeake National Historic Trail.
Other project components include bank stabilization using a tiered system of bio-socks, a beach/soft launch area, an accessible pathway, and mile markers and other orientation signage along the water trail to make a more pleasant experience for all.
ADA accessible transfer system

| | |
| --- | --- |
| Image | Image |