Image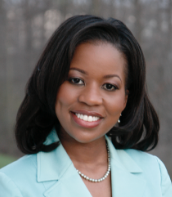 Sherrie Johnson is the Director of Communication for Prince William County Government in Woodbridge, Virginia. Sherrie supervises a team of ten people, and also manages all of the communication, including the cable channel, newsletters, press releases, website and social media accounts for the county.
Before Sherrie came to Prince William County Government, she worked in Stafford County Public Schools in Stafford, Virginia as the Director of Strategic Communication and Community Engagement. She also worked in Prince George's County Public Schools in Maryland as the Public Information Officer and Harford County Government as a Press Secretary for the County Executive.
Sherrie is also an Emmy award-winning broadcast journalist with 20 years of experience in the reporting field. She attended the University of North Carolina at Chapel Hill and majored in Journalism and Mass Communication. Sherrie received her master's degree from Johns Hopkins University in Communication and obtained a Doctor of Education in Organizational Leadership from Grand Canyon University.