Image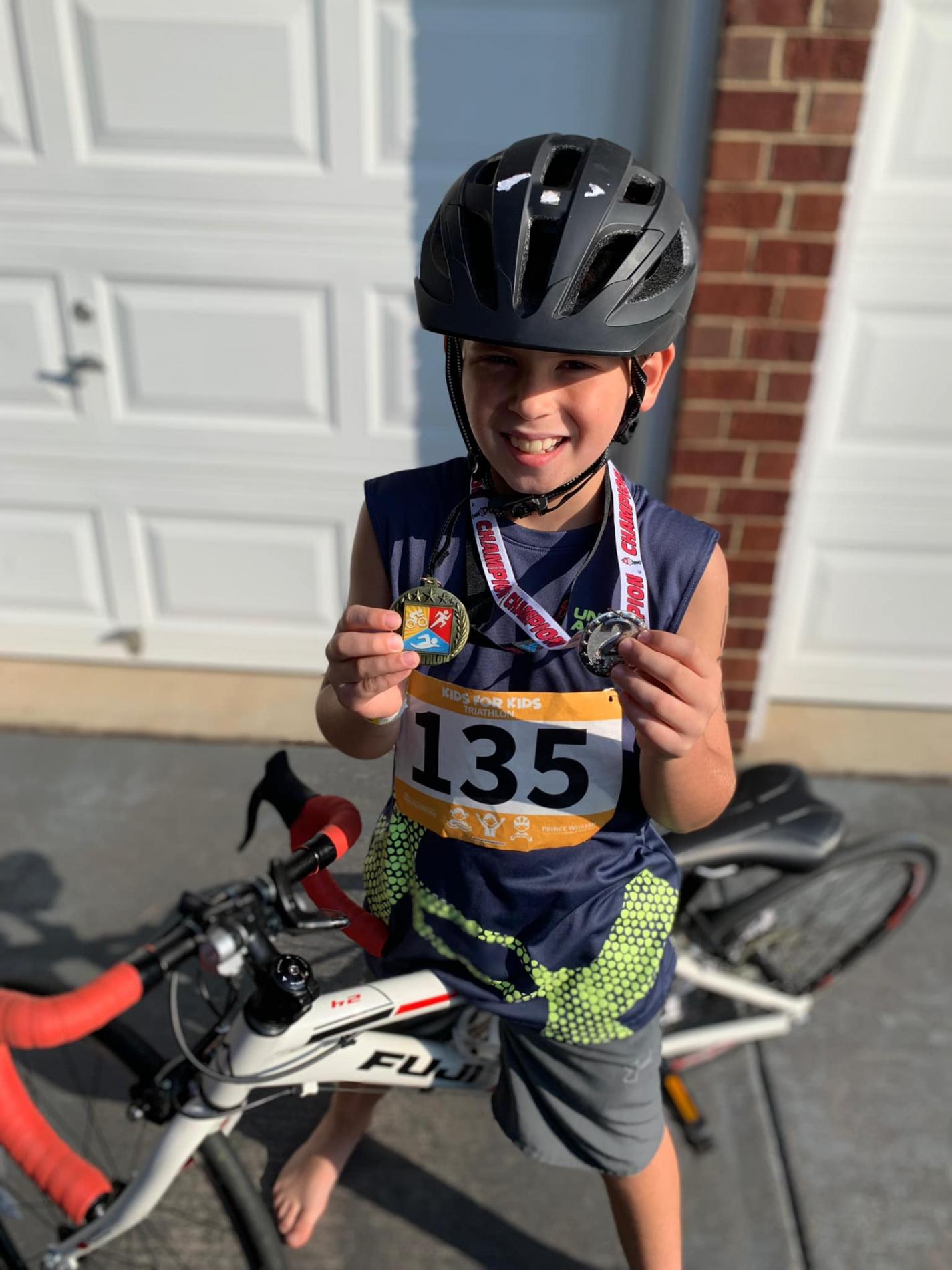 7th Annual Kids for Kids Triathlon • Sunday, September 19, 2021
The 2021 event was held on a beautiful late summer/early fall day with 49 participants and 25+ volunteers. Volunteers are essential each year, without whom we would not be able to hold the event - Thank you.
Already looking forward to the 8th Annual Kids for Kids Triathlon in September 2022.
Kids will swim, bike and run in this healthy community event. Competition is in three different age groups and all abilities are welcome and encouraged. Participants receive an event t-shirt (while supplies last) and snacks will be provided after the race. All profits will go to the P.L.A.Y. (Parks and Leisure Activities for Youth) Foundation, which awards scholarships to underprivileged youth to participate in Prince William County Parks, Recreation & Tourism programs. All participants are encouraged to also participate in the optional training clinic to familiarize themselves with the course and race-day expectations.
Race Information:
Ages 6-12
Sunday, September 19, 2021 starting at 7am
Fee: $35 (includes registration, event t-shirt, post-race event/snack)