Image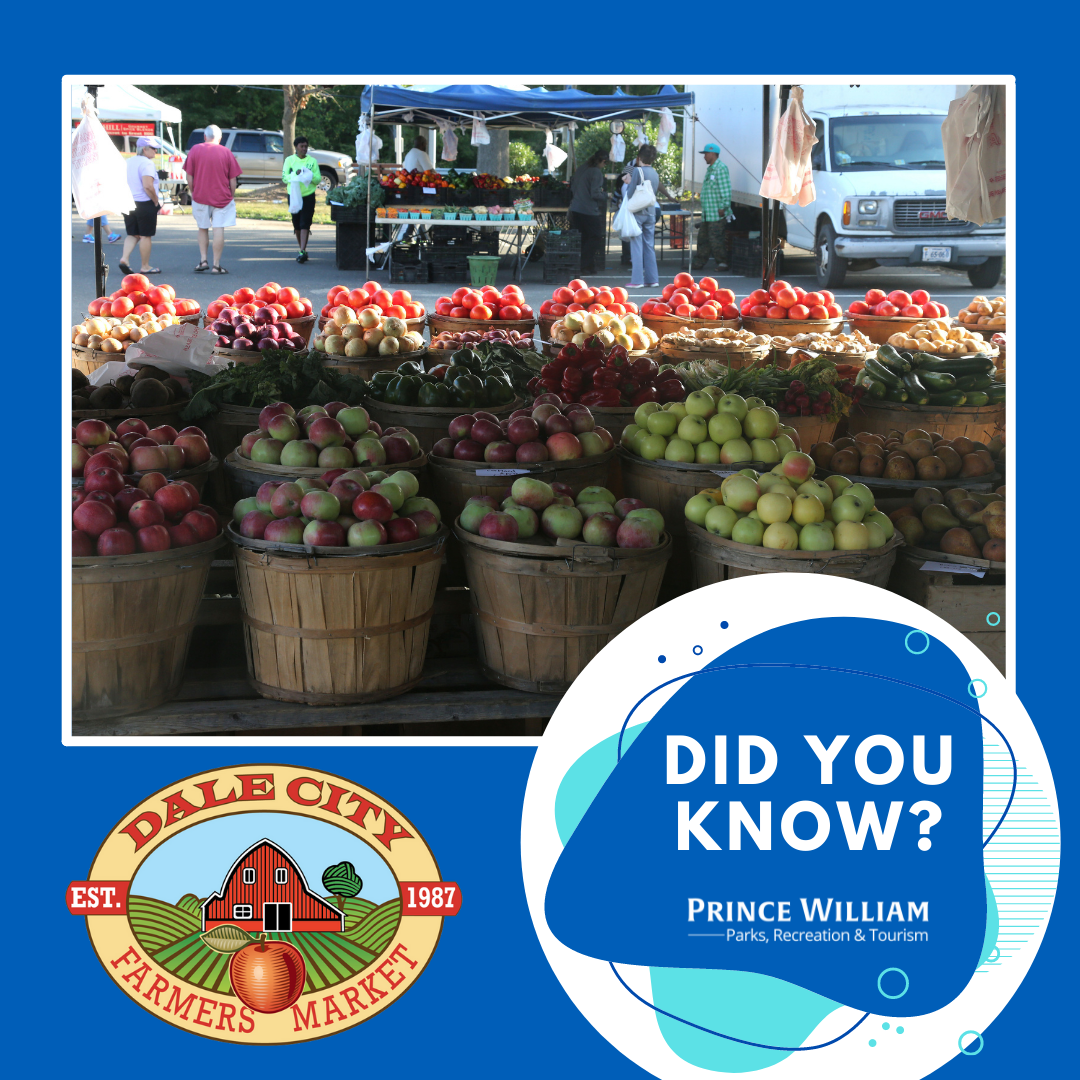 History of the Dale City Farmers Market
The history of the Farmers Market traces back to real estate developer, Cecil D. Hylton. A sod farmer who began his career as a "huckster" – a young man who sold farm goods and produce at the farmers market in Washington, DC.
Hylton began construction of affordable homes, just 22 miles south of the nation's capital, in 1968. Dale City, known as "The Friendliest Little Town", quickly became one of the fastest growing, self-sustaining, communities in the nation.
In 1987, the county petitioned the Virginia Department of Transportation, for use of the Dale City commuter lot as a location for a Farmers Market, during the summer months. The market was so successful, permission was granted on a yearly basis. A number of community groups were involved in organizing the market, chief among them was the Dale City Sanitary District who actively campaigned for the Bond referendum that created the Dale City Recreation Center.
In 1993, Prince William Cooperative Extension, the Dale City Civic Association and the Dale City Sanitary District through the auspices of the Prince William Board of County Supervisors, to establish an agreement for the operation of the Dale City Farmers' Market.
The Dale City Sanitary District was dissolved in 1996 and the Dale City Recreation Center was turned over to the Department of Parks and Recreation (formerly Park Authority) along with the management and responsibility of the Dale City Farmers' Market.