Our Story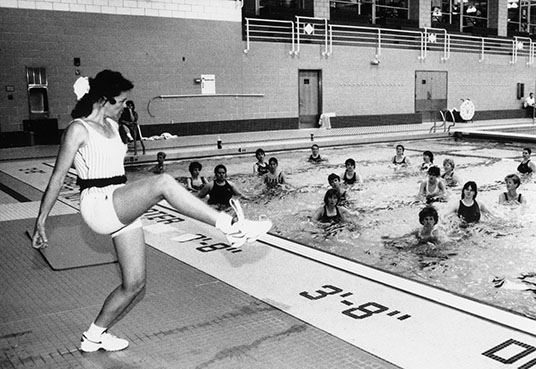 The Park Authority was established in 1977, by the Board of County Supervisors, to provide the residents and visitors with quality recreational programs, parks and facilities.  The Park Authority was an independent public corporate and political entity, governed by an eight-member board appointed by the County Supervisors. The majority of funding for the Park Authority came from the County's General Fund.
At that time, Prince William County had a population of over 150,000 residents.  Ben Lomond Regional Park, along with SplashDown Waterpark, were the first park facilities to be acquired.  Andrew Leitch Park, with Waterworks Waterpark, came along in 1978.  Locust Shade Park and Veterans Memorial Park became part of the Park Authority in 1979, along with the community parks of Cloverdale, Birchdale Recreation Center and Forest Greens Golf Course.
The next thirty years brought impressive economic growth to Prince William County, along with a rapid growth in population. 
New residents were looking for a great place to live and raise their families.   The Park Authority acquired over 3,000 acres of parkland, including the Sharron Baucom Dale City Recreation Center, Chinn Aquatics & Fitness Center, two 18-hole golf courses
and the Prince William County Stadium Complex, home to the Prince William Pirates (now the Potomac Nationals) a Class AA Minor League Baseball team.
In 2011, the Park Authority Board entered into discussions with Prince William County staff on how best to deliver parks and recreation services to meet the needs of the citizens. Factoring in the number of residents, the number of participants in
recreational activities and the amount of parkland to develop or preserve it became clear that by merging into Prince William County Government, there would be greater opportunities to successfully deliver premier parks and recreational services to the citizens. 
In March of 2012, the Board of County Supervisors, with the support of the Park Authority Board, unanimously passed a resolution dissolving the Park Authority and creating the Prince William County Department of Parks & Recreation. 
The department now manages more than 4,000 acres of scenic park land and over 100 miles of trails and blueways.  Our citizens
and visitors enjoy three 18-hole golf courses, 116 sports fields, two popular waterparks, six outdoor pools, two aquatics and fitness centers, a world-class skate park and the very first public dog park.
The department plans and schedules hundreds of fitness classes, swimming lessons for all ages and levels, Before & After school care, dance and martial arts programs, and over 400 Summer Camps.