Image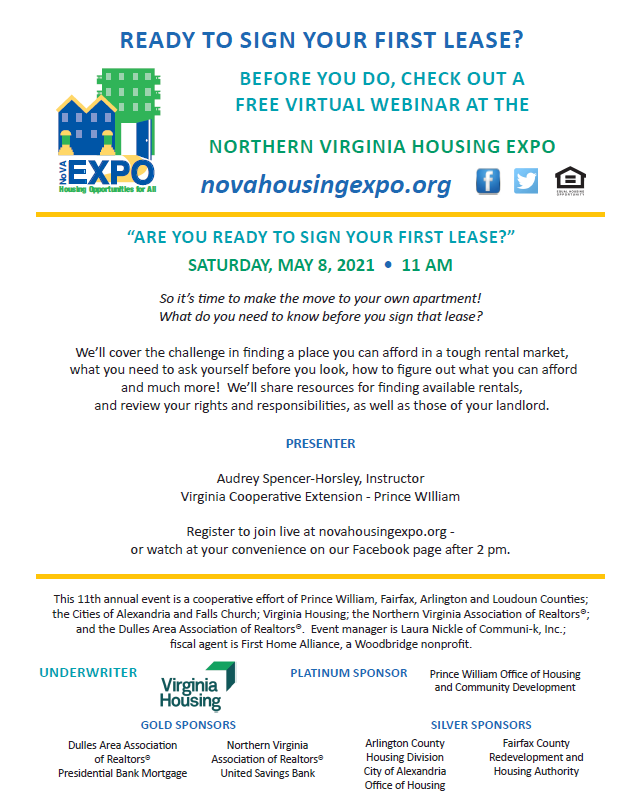 The 2021 Northern Virginia Housing Expo is a free virtual event open to everyone. Attend free workshops the second Saturday of each month, January through December.
Join the Virginia Cooperative Extension – Financial Education & Housing Counseling team as they facilitate two classes on Saturday, May 8, 2021.
See below for times.
Click on the event name below to view the flyer.
11:00 AM Are You Ready to Lease?
1:00 PM ¿Listo Para Firmar Su Primer Contrato De Arrendamiento?
For more information about the expo, click here.