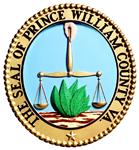 VICTIM WITNESS ASSISTANCE PROGRAM
9311 Lee Avenue, Suite 200
Manassas, VA 20110
PHONE: 703-792-8220 - FAX: 703-792-8118
E-MAIL: [email protected]
The Victim Witness Assistance Program (VWAP), administered by the Commonwealth's Attorney, Amy Ashworth, was established in 1989 with the primary goal of assisting crime victims and their families throughout the criminal justice process, and to ensure that they receive fair and compassionate treatment. The Program currently staffs ten (10) full time employees, seven of whom are supported by a Department of Criminal Justice Services grant, as well as volunteers to support crime victims and witnesses in Prince William County, and the cities of Manassas and Manassas Park.
VWAP provides brochures and explanations of Virginia's Crime Victim and Witness Rights Act (Virginia Code 19.2-11.01) and provide all services encompassed by this Act, to include but not limited to: victim and witness protection options; financial assistance options; notifications; victim input; courtroom assistance; responding to the emotional, physical and psychological needs of crime victims; assisting crime victims in stabilizing their lives after victimization; assisting victims with understanding and participating in the criminal justice system; providing victims with information and referrals for services. View the Victim Witness Frequently Asked Questions, or click on the links for more information (below):
VIRGINIA'S CRIME VICTIM AND WITNESS RIGHTS ACT
As a victim or witness of crime, you have certain rights under Virginia's Crime Victim and Witness Rights Act. There are specific steps you must take to receive these rights (see below for a brief summary). For detailed information, please contact the Victim Witness Assistance Program at 703-792-8220 or the Virginia Crime Victim Assistance Info-Line at 1-888-887-3418.
Confidentiality: To request confidentiality, you must file a Request for Confidentiality Form. Please contact the Victim Witness office to obtain the form.
Notification of Court dates: You must give the Victim Witness office your current name, address and telephone number, in writing, if you wish to be notified in advance of the scheduled court dates for preliminary hearings, trials, sentencing hearings and other proceedings in your case.
As the victim of a crime you may be entitled to:
Information about:
• Protection
• Financial assistance and social services, including the Criminal Injuries Compensation Fund (CICF)
• Address and telephone number confidentiality
• Closed preliminary hearing or use of closed-circuit television if you were the victim of sexual assault
• Separate waiting area during Court proceedings
Assistance in:
• Obtaining protection
• Obtaining property held by law enforcement agencies
• Intercession services with your employer
• Obtaining advanced notice of Court proceedings
• Receiving the services of an interpreter
• Preparing a Victim Impact Statement
• Seeking restitution
Notification of:
• Changes in Court dates
• Changes in the status of the defendant, if he/she is being held in jail or a correctional facility
• Notice of release of a prisoner
• The opportunity to prepare a written Victim Impact Statement prior to the sentencing of the defendant
• The filing and disposition of any appeals/habeas corpus proceedings involving the defendant
Information about:
• Protection
• Address and telephone confidentiality
• A separate waiting area during Court proceedings

Assistance with:
• Obtaining protection
• Receiving intercession services with your employer
• Receiving the services of an interpreter