We continue to evaluate operating schedules in light of the impacts of COVID-19. As such, patrons who are unvaccinated or not fully-vaccinated are strongly encouraged to wear masks. If you have or recently had fever, cough, or shortness of breath please make the decision to stay home. Prince William County Parks, Recreation & Tourism along with the Office of Historic Preservation's COVID-19 Operating Information.
---
Lucasville School is open every weekend in February with special programs in recognition of Black History Month. The rest of the year, the school is open by appointment and for special events and programs.
Lucasville School is located at 10516 Godwin Drive, Manassas Virginia 20110.
Pricing varies for special programs, please view our calendar for a complete list of our special events. Donations to support historic preservation efforts in the County are gratefully accepted.
To arrange a tour, learn about upcoming programs or for assistance, please contact staff at the Brentsville Courthouse Historic Centre at (703) 365-7895.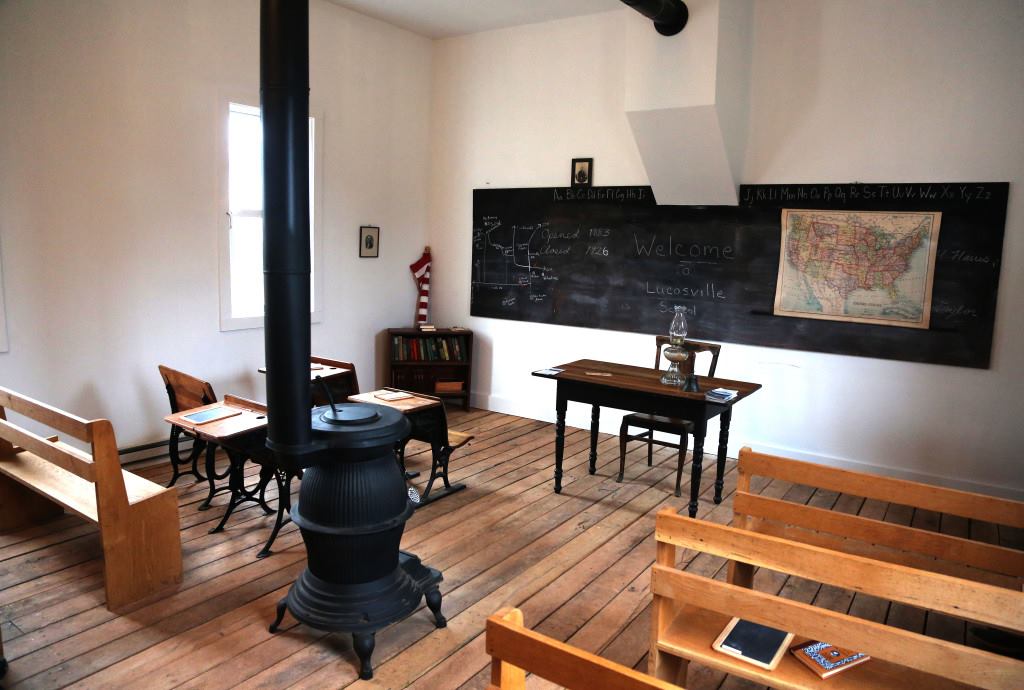 Lucasville School (1885-1926) is a reconstructed one-room schoolhouse dedicated to interpreting post-Civil War African-American education in Prince William County Virginia. Lucasville School is Prince William County's only extant one-room school built for African-American children. It is preserved so visitors may discover the people who once learned and taught in this small but significant building. It reminds us of earlier County citizens' efforts to challenge racism and create an effective and lasting public education system.
African Americans emerged from slavery with a strong desire for literacy. Freedmen admired those who had learned to read and write during slavery and viewed literate African Americans as social and moral leaders. Education could help them achieve political and economic independence and determine their own future.
Creating A Free Public School System for All
In 1870, Virginia's Legislature established a statewide system of free public schools for all citizens. The Manassas District School Board authorized an elementary school for the Lucasville neighborhood in November 1883. In November 1884, the School Board hired H.W. Lloyd to build the school a job Lloyd finished by March 1885. Lucasville School remained in operation for most of those years until it permanently closed in 1926.
Students and Teachers
Lucasville School's students ranged from grades one through six. Each student's lessons were suited to his or her grade level. Children studied mathematics, geography, penmanship, reading and history. Most children who attended County 'Colored' schools studied Black History in February during Abraham Lincoln's birthday week.
At least seventeen men and women taught at Lucasville School, including Alice and William Taylor who alternately taught at the school from 1906 until the school closed. Some were certified teachers while others were hired on the condition that they complete further training. Some Lucasville School teachers may have trained at Jennie Dean's Manassas Industrial School for Colored Youth which opened in 1894.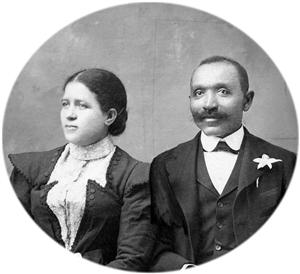 photo of Alice A. and William C. Taylor, ca. 1902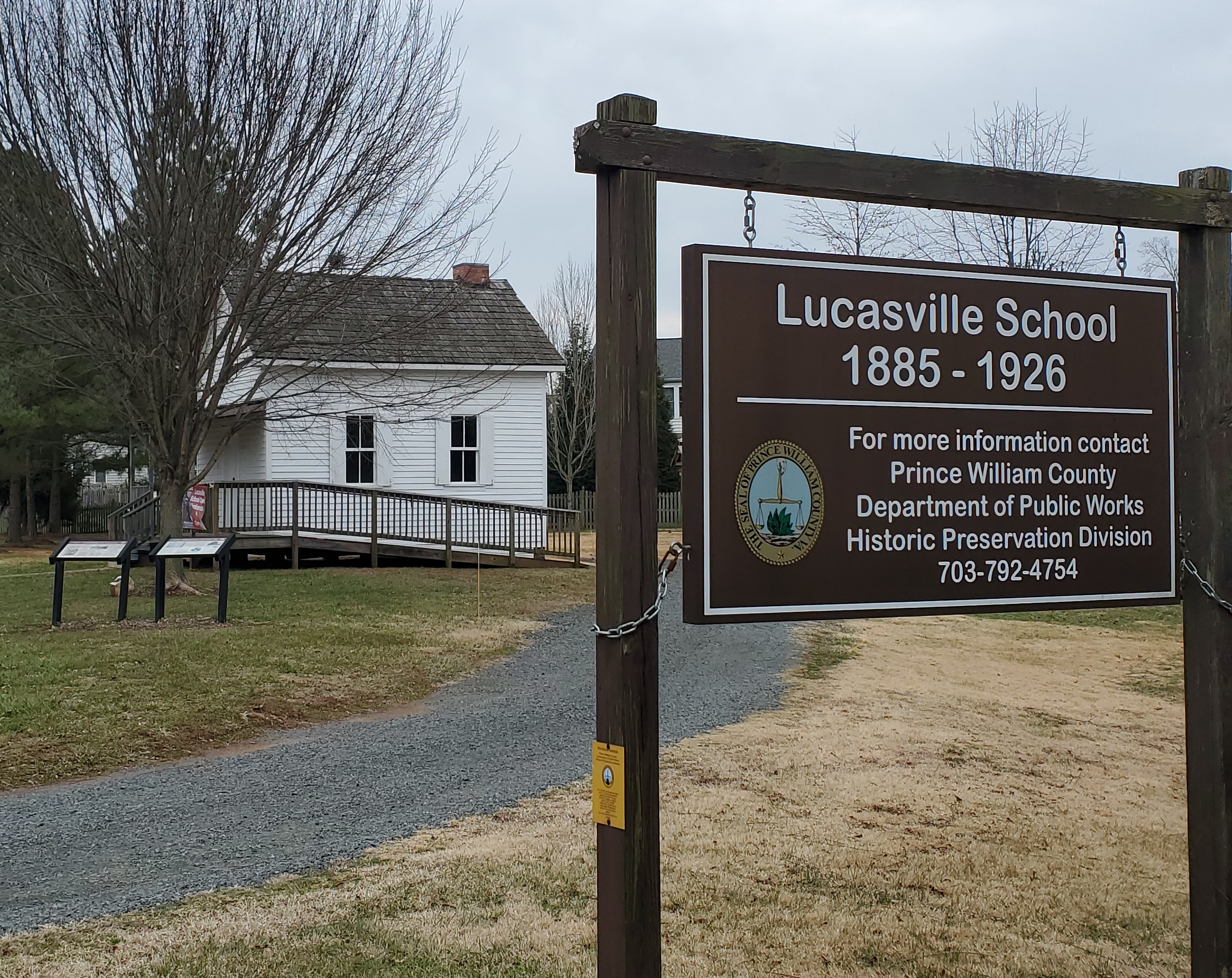 Reconstructing Lucasville School
After the school permanently closed in 1926, the building was sold at auction and moved to a local farm across present day Route 234. There it remained intact until it was dismantled in 2005 and relocated to its current location. By then the structure had greatly deteriorated. However, the reconstructed school contains a few of the original boards. Between December 2005 and February 2008, Lucasville School was dismantled and reconstructed through the efforts of citizens, County officials and Public Homes, Inc.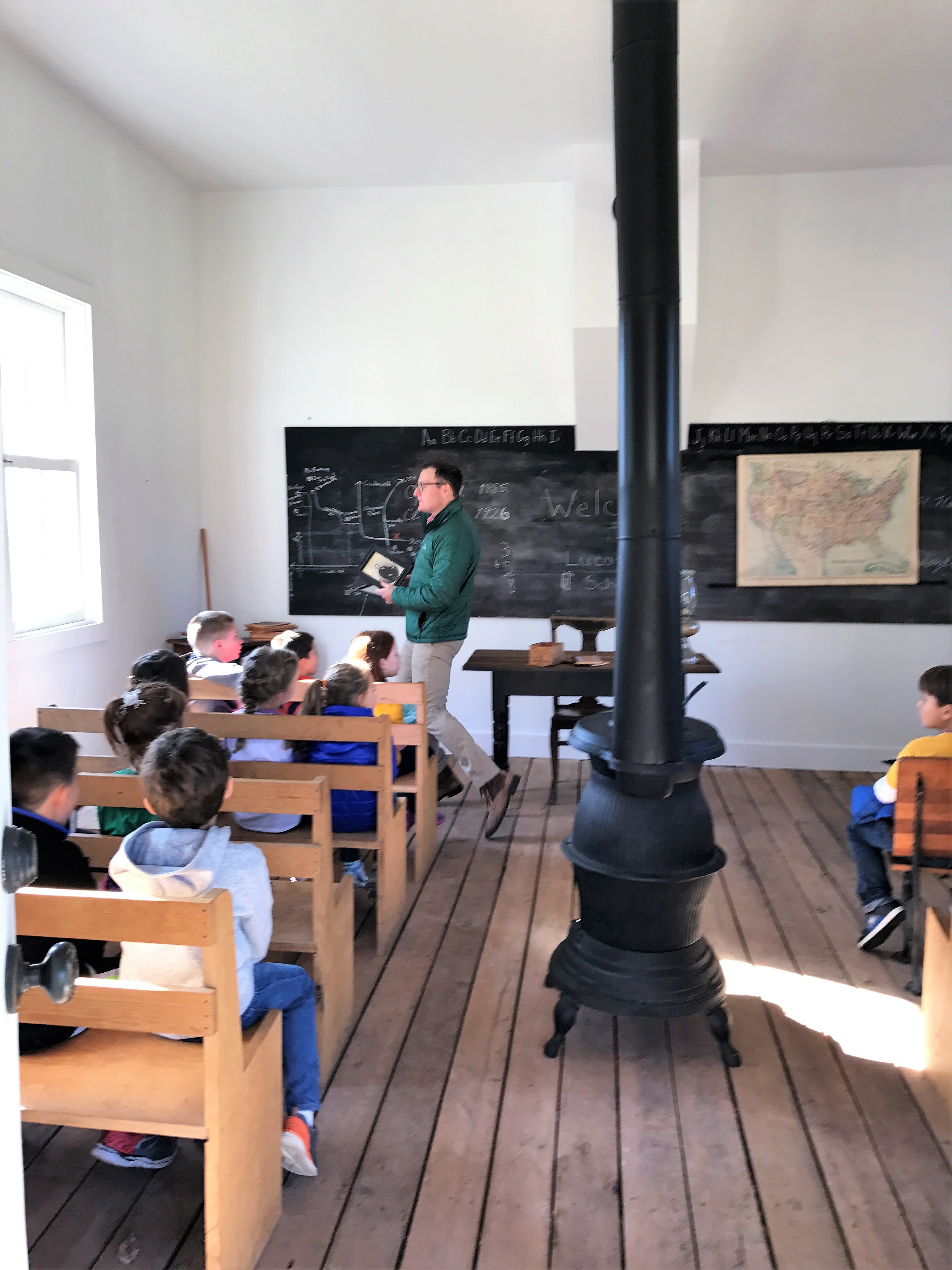 Visiting Lucasville School
Staff provide special weekend events throughout February in recognition of Black History Month. Events include special displays, crafts and programs that depict a typical school day for the students at Lucasville.
Special tours and programs are offered throughout the year, so please be sure to check our calendar of events.
You can also arrange a tour or event by appointment. Please call (703) 365-7895.