Juvenile Domestic Abuse
(From Break the Cycle, Inc.)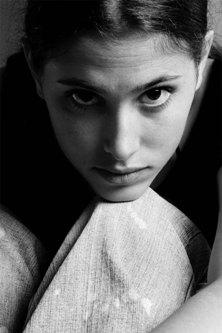 Juvenile Domestic Violence touches all families from all cultural, educational, religious, occupational, and socioeconomic backgrounds. Being stressed, angry, or drunk does not excuse violence. If your teen uses abusive behavior to get power and control in your family, don't wait to get help. Violence in the home affects everyone in the family. It sends a frightening message to siblings when a parent is abused.
Domestic violence is a pattern of abusive behaviors in a romantic relationship or between family members. This may include abuse by a boyfriend, girlfriend, spouse or parent. The abusive behaviors can include physical, sexual, verbal and/or emotional abuse. Often, an abusive partner does this to have power and control over their victim. Domestic violence is a serious problem that affects all communities:
About 2.3 million people in the U.S. are assaulted each year by a current or former spouse, boyfriend or girlfriend. (National Institute of Justice and Centers for Disease Control and Prevention, "Extent, Nature, and Consequences of Intimate Partner Violence: Findings from the National Violence Against Women Survey." July 2000.)
Girls and women between the ages of 16 and 24 have the highest rates of domestic violence. (U.S. Department of Justice, Bureau of Justice Statistics, "Intimate Partner Violence and Age of Victim, 1993–1999." October 2001.)
A woman is more likely to be injured, raped or killed by a current or former partner than by any other person. (World Health Organization, Department of Injuries and Violence Prevention, "Violence Against Women: A Priority Health Issue." July 1997.)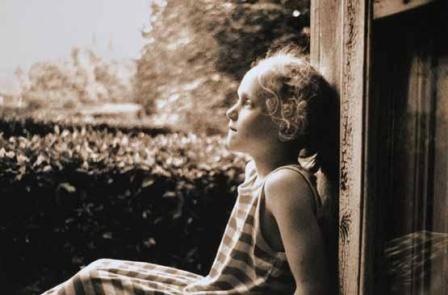 What do I need to know?
Because every relationship is unique, domestic violence can take many forms. The types of abuse may range from verbal attacks and controlling behaviors, to physical and sexual assaults. It is important to remember that everyone deserves to be in a safe and healthy relationship, free from violence and fear. It may be hard to recognize the early warning signs of abuse, and often the early incidents of abuse are minimized. Usually domestic violence is not a one-time incident, and many find that the abuse occurs in a repeating cycle of violence. Each act of abuse may be followed by an apology, or the abusive partner may blame others for the abuse. As the relationship continues, the abuse may get worse and occur more frequently.
What can I do?
The impact of domestic violence is felt by everyone, but you can make a difference.
If you are experiencing abuse, talk to someone you trust and consider getting help to end your relationship safely.
If you are abusing your partner, take responsibility for ending the abuse by getting help for yourself.
If you know someone experiencing abuse, educate yourself to be an important source of information and support.
Take action in your community by speaking out about the fight to end domestic violence.
Facts about Juveniles and Domestic Violence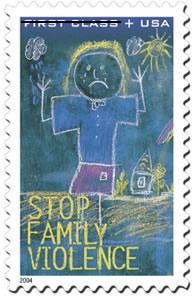 Every home is different, and so is every family. Disagreements occur in all families. However, violence or the threat of violence is not a disagreement - it is abusive behavior and it's against the law. This is not an isolated problem. Juvenile Domestic Violence is a pattern of abusive and controlling behaviors that are used by youth against their parents, siblings, and relatives. This includes:
Physical Abuse - Hitting, slapping, punching, shoving, or using weapons and other objects to cause injury.
Intimidation / Emotional Abuse - Name calling, denial, threatening to harm self/others, abusing siblings, using threatening looks, actions or gestures.
Property Abuse - Stealing or destroying belongings, money; interfering with reporting of domestic violence, punching holes in walls.
Batterers choose to be abusive!
Battering is not caused by using drugs, alcohol, mental illness, being "provoked," stress or poor anger control.
Am I Being Abusive?
Ask Yourself These Questions: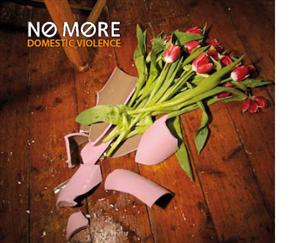 Do you constantly check up on your partner and accuse him/her of being with other people?
Are you extremely jealous or possessive?
Do you have an explosive temper?
Have you hit, kicked, shoved, or thrown things at your partner?
Do you constantly criticize or insult your partner?
Do you become violent when you drink or use drugs?
Have you forced your partner to have sex with you, or intimidated your partner into being afraid to say no?
Have you threatened to hurt your partner?
Have you threatened to hurt yourself if your partner breaks up with you?
If you answered yes to any of those questions, you need to talk to someone about your relationship. Nobody has the right to be abusive in a relationship. There are people you can talk to about your problems:
Your parents or the parents of a close friend
A Priest, Minister, Rabbi or Youth Group Counselor
Teachers
Guidance Counselor
Local or State Domestic Violence Program, or Sexual Assault Program

The Virginia Family Violence and Sexual Assault Hotline: 1-800-838-8238 (V/TDD)
Community Domestic Violence Project Coordinator: 703-792-6065
ACTS/Turning Points Domestic Violence 24-Hour Hotline: 703-221-4951
ACTS 24-Hour Hotline: 703-368-4141
S.A.V.A.S. (The Sexual Assault Crisis Center) 24-Hour Number: 703-368-4141
Tele-Teen Hotline: 703-368-8069