Erosion & Sediment Control
REQUIREMENTS FOR EROSION AND SEDIMENT CONTROL
Environmental Services works with the building and development industry to ensure proper practices are in place to protect streams, creeks and surrounding areas from erosion run-off. Staff members regularly inspect construction sites and land development projects to ensure compliance with local, state and federal laws. For your reference, we offer general information about Erosion & Sediment Control.
To help land disturbers, Environmental Services has created a checklist of requirements to be followed when 2500 square feet or more of land is disturbed anywhere in the County for development (legitimate agricultural practices are exempt). All land disturbance plans must be reviewed by the County to ensure requirements are in place prior to land disturbance.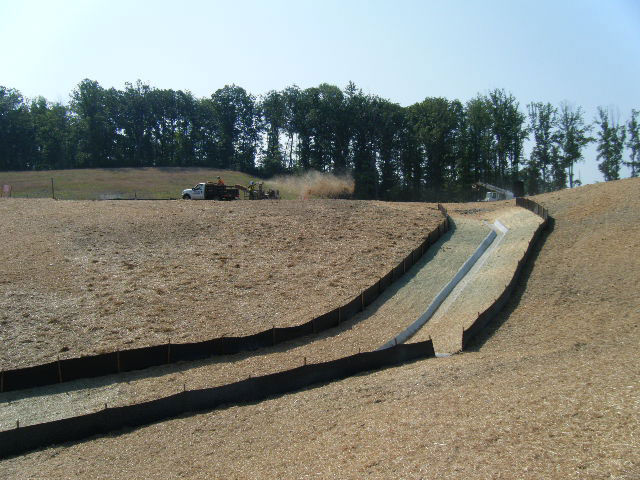 These requirements fulfill the mandates set forth by the Federal Clean Water Act. This checklist will help ensure sites are safe and well maintained, comply with all mandates and laws, and protect natural resources.
Local Requirements
Virginia Erosion and Sediment Control Law
Prince William County Administrative Procedures Manual
Prince William County Design and Construction Standards Manual
Land Disturbance Requirements and Permits
Checklist of permits and other application requirements, such as wetlands, RPAs and historical resources
Checklist for steps and practices to complete at the site
State Requirements
Virginia Storm Water Management Plan (VSMP)

General construction permit for storm water discharge

Storm Water Pollution Prevention Plan (SWPPP)
Spill and incident reports
Sanitary facilities
Hazardous waste management
Fuel storage and disposal
Solid waste management
Material storage and management
Equipment wash down
Responsible Land Disturber

All erosion and sediment control plans must identify an individual holding a valid Responsible Land Disturber (RLD) Certificate from the Virginia Department of Environmental Quality (DEQ). This individual will be in charge of and responsible for land disturbance activity on the site.