Looking for a memorable place for your wedding, reunion or family celebration? Need a unique and quiet setting for your next corporate retreat or business meeting? We invite you to host your next special celebration or business function at one of Prince William County's beautiful historic sites. From stunning views of the Potomac River to the intimacy of a small 19th century church, we are sure to have the perfect venue to showcase your event! Call us at 703-792-5546 to explore the possibilities!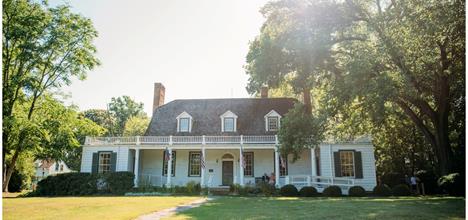 Rippon Lodge Historic Site
15520 Blackburn Rd., Woodbridge, VA
Grounds rental only.
$600 Security Deposit
$1100 per seven-hour period for up to 100 guests
$1500 per seven-hour period for 101 to 200 guests
Since its beginning in the 1747, Rippon Lodge has never failed to be the picturesque location for an intimate wedding and reception. With stunning views of the Potomac River, the vast lawns and outdoor gardens set a memorable stage for larger celebrations. The site may accommodate 150-200 people and large reception tents.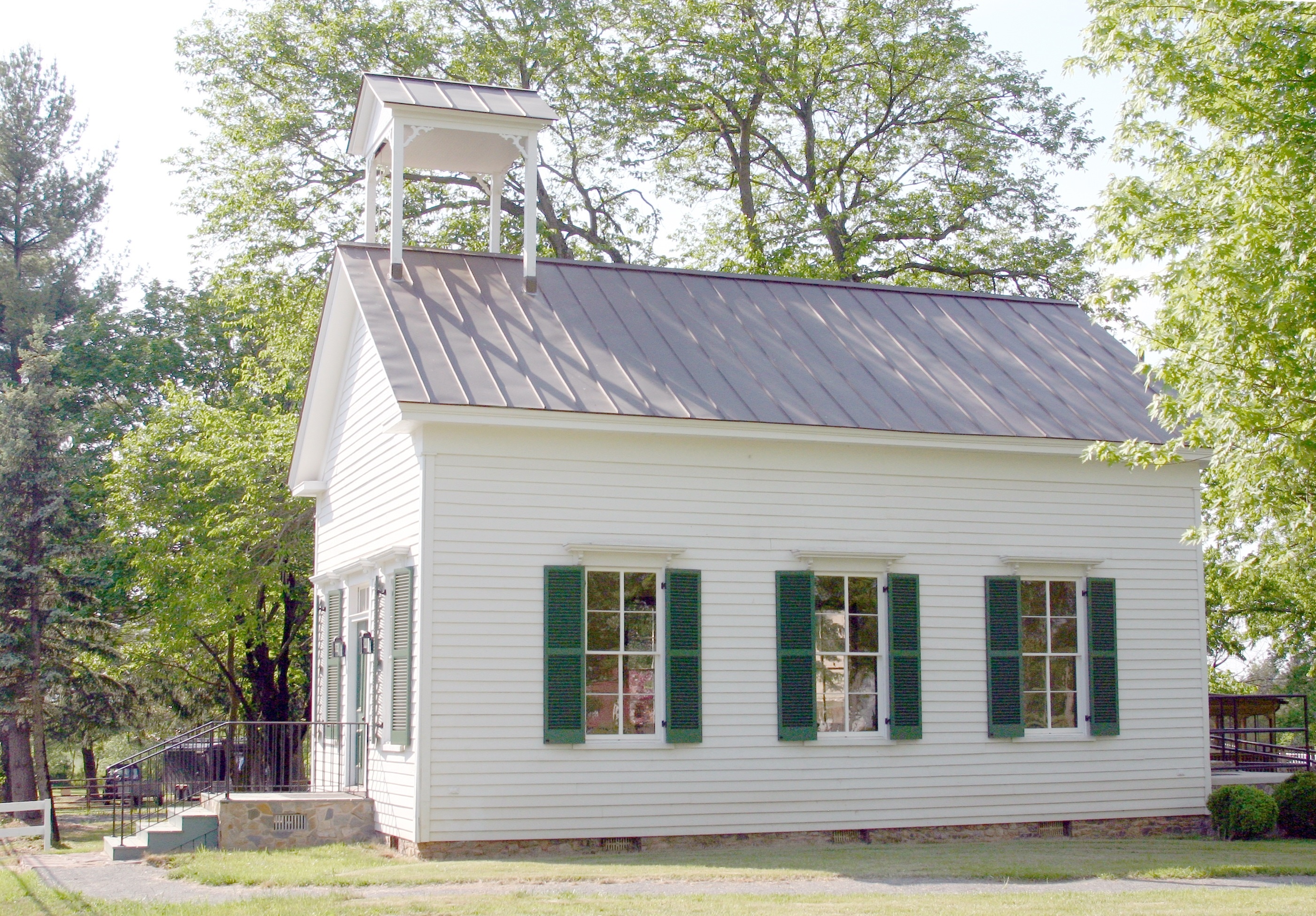 Union Church at Brentsville Historic Centre
12229 Bristow Rd., Bristow, VA
$600 Security Deposit
~$400 per four-hour period (church only)
$600 per six-hour period (church only)
$150 per hour for 30-person maximum (school house)
$800 per six-hour period (grounds only)
There is no better way to celebrate the beginning of the next chapter of your life than a celebration at Union Church. Nestled in the heart of historic Brentsville, Union Church is the ideal spot for small intimate weddings and private services, with lush grounds for lovely receptions. The historic school house is a perfect location for birthdays, meetings, and baby showers. Space for tented receptions is located behind the school house.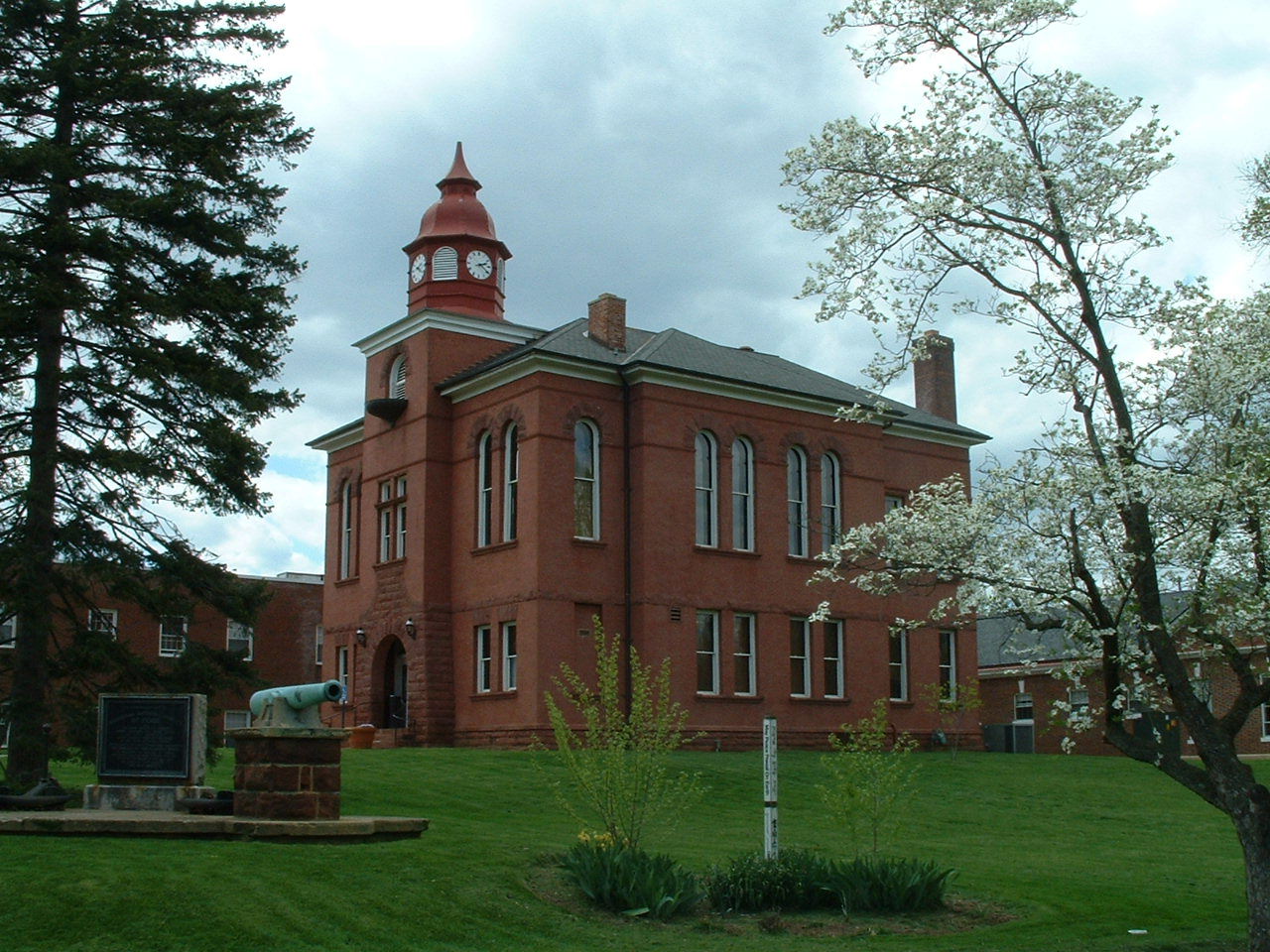 Old Manassas Courthouse
9248 Lee Ave., Manassas, VA
Upstairs Ball Room Rental Only.
$600 Security Deposit
$500 per two-hour period
$850 per four-hours
$1125 per six-hours
$1400 per eight hours
Located in historic City of Manassas, the Old Manassas Courthouse offers an ideally private venue for personal celebrations and business events of all styles. Restaurants, museums, and shopping offer guests fun options. The Old Manassas Courthouse may accommodate 100 people. Tables and chairs are available for use at this location.
Please Note: All Sites: Rehearsals and Extra Hours: $150 per hour or fraction thereof.
Frequently Asked Questions:
Security deposits will be refunded after your event provided no damage to the site or overtime occurs. Deposits are a separate and additional fee from the final rental fee.
Tents and music are permitted at Rippon Lodge and Union Church at Brentsville Courthouse Historic Centre. The Historic Preservation Division does not provide tents. They may be rented from a vendor of your choosing.
Serving wine, beer and champagne is permitted at all sites with proper permits, a copy of permits must be provided to the rental site.
Catering may be done by a vendor of your choice.
Tours of Rippon Lodge and Brentsville Courthouse Historic Centre may be arranged for guests on the day of your event with advanced notification and an additional fee.
All set-up and take down must be done by the renter or their vendors and must be done within the contracted rental time.
A Historic Preservation Division staff member will be on site during your rental.
Certificates of Insurance, business license and health department certification must be provided by the caterer 30 days prior to an event.
Open Space, Natural Areas and Historic Retreats for your Community Event
Historic Preservation offers a variety of locations for special community events, including Nature Hikes, 5K Runs and Festivals. Contact us at (703) 792-5546 to discuss your upcoming event and our available locations. View our policies and procedures for reserving your space.
Beautiful Backdrops for Film Projects
Historic Preservation Division sites are available for major motion picture and student filming. The sites are perfect locations for period pictures, as well as contemporary productions. Filming may take place both inside and outside of the historic buildings. A contract must be signed and on file prior to filming.
Please complete this agreement form as part of your application.
Rental Rates:
Non-profit filming (no more than 8 hours per day) $35 per hour
For Profit Filming (no more than 8 hours per day) $100 per hour
Contact Us if Our Sites Sound Right for Your Needs
For more information, to reserve a date or to make arrangements to tour these facilities, call 703-792-5546 or email [email protected]. In addition, here is a colorful reference sheet about Historic Property Rentals .
You can also Find out more about the County's historic sites.