Image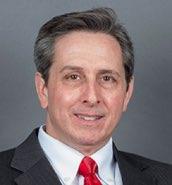 Rob Mancini is the Chief Information Officer for Prince William County. He was appointed by the Board of County Supervisors in April of 2017.
Mr. Mancini has more than 30 years of experience in the field of information technology, with executive roles in public, private, and government enterprises. From his time in the early startup days at America Online through several leadership roles in the Defense, Telecom, Financial, Pharmaceutical, and Government sectors, Mancini's career has covered several industries and includes many top national awards, media coverage, and keynote public appearances.
Mancini brings a unique blend of enthusiasm, personality and passion for public service to our County IT Department and the Prince William County organization. A focus on People, Process, IT Excellence and Technology Inclusion drives Mancini's push for continuous, lifelong growth.
When Rob is not at work, he can be found pursuing his favorite activities, including Family, Faith, Photography, Outdoors, Technology, Fitness, Books, Volunteering, History, Landscaping, enjoying the Virginia countryside, and all manner of DIY activities.
Rob received a Master of Science degree in Information Systems from Shippensburg University of Pennsylvania and a Bachelor of Science degree in Business Administration with a minor in Mathematics from Radford University.