REPORT A NEIGHBORHOOD VEHICLE ISSUE HERE
Vehicle Facts at a Glance
Junk cars and inoperative vehicles are an eyesore and a safety concern for neighborhoods! They also violate the Zoning Ordinance!
Commercial vehicles, RVs and boat trailers can be parked on the street but only in areas approved for such parking. Contact the PWC Police Department non-emergency number 703-792-6500 to determine where appropriate parking areas are located for those vehicles types.  Additional information can be found here.
Inoperative vehicles parked unsafely on public roads should be reported to the Prince William County Police non-emergency number at 703-792-6500 or click here for the PWC Police Department page.
INOPERATIVE VEHICLES (IOV'S)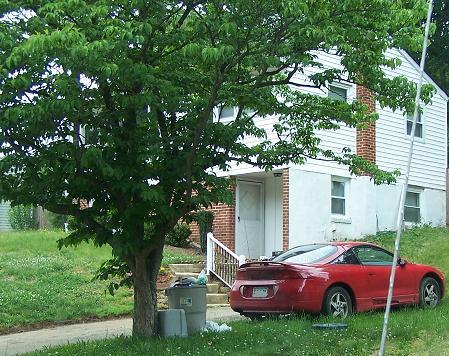 An Inoperative Vehicle (IOV) is a vehicle without current tags or a current inspection sticker is considered an 'inoperative' vehicle. Vehicles under repair or parted out are also considered an IOV. Inoperative vehicles cannot be parked outside of a garage and cannot be housed in a "carport". Inoperative vehicles that are parked on the street should be reported to the Police Department's non-emergency number 703-792-6500. If the inoperative vehicle is parked on private property outside of a garage it should be reported to Neighborhood Services online or at 703-792-7018.
COMMERCIAL VEHICLES
The County has zoning ordinances that are meant to preserve the residential character of neighborhoods and safety ordinances to maintain sight lines and emergency vehicle passage. Certain types of vehicles like cement trucks, garbage trucks, bulldozers, tractors or trailers of a tractor-trailer truck are prohibited in neighborhoods or on lots less than 10 acres in agricultural districts. The code can be found on the Police Department's page about Commercial Vehicle Parking Restrictions. The police enforce the code that restricts parking on the street to commercial vehicles that weigh 12,000 pounds or less.
Property Code Enforcement Staff enforces the restriction that commercial vehicles that weigh 10,100 pounds or more cannot be parked or stored on residential properties, public parking lots or on lots less than 10 acres in agricultural districts. These vehicles include box trucks, flatbed trucks, stake bed trucks, step vans or trailers. In general, panel vans used by craftspeople to carry ladders and equipment to job sites are legal. More details can be found here. 
The specific definition of a commercial vehicle is available in the Muni-code at Chapter 32 Article I. Article III Part 300 provides additional information regarding motor vehicle parking and storage. Click here to view the code.
WATERCRAFT, RVS, BOAT TRAILERS, CAMPING TRAILERS
In certain areas of the County, RVs and boat trailers are prohibited from being parked on the public street. Zoning Code Sec. 13-320.1. - "Designation of watercraft, boat trailer, motor home, and camping trailer restricted parking zones" discusses this. Click here to view the code.
ANTIQUE VEHICLES
Antique vehicles are licensed by Virginia's Department of Motor Vehicles (DMV). For more information about the proper licensing of these vehicles go to DMV's Frequently Asked Questions about antique vehicles. Properly tagged vehicles with antique vehicle tags are not considered as an inoperative vehicle.
QUESTIONS ON VEHICLE ISSUES IN THE NEIGHBORHOOD?
If you have any questions about vehicles in neighborhoods contact Neighborhood Services at 703-792-7018 or email us at [email protected].