Community Services Annual Report 2020
Our Mission Statement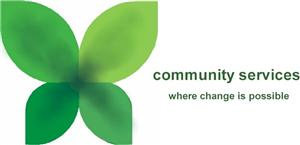 We are committed to improving the wellbeing of residents of Prince William County, the City of Manassas, and the City of Manassas Park who are affected by, or are at-risk of, developmental delays and disabilities, mental illness and/or substance use disorders through the provision and coordination of community-based resources that respect and promote the dignity, rights and full participation of individuals and their families.
Community Services is a public agency providing mental health, developmental disability, substance abuse, emergency services and early intervention programs for residents of Prince William County and the cities of Manassas and Manassas Park. Many services are covered by Medicaid and Medicare, depending on family size and income.
Community Services provides Emergency Services 24 hours a day, 7 days a week. Contact us at:
Manassas: (703) 792-7800
Woodbridge: (703) 792-4900
Click HERE for locations, directions and additional information.
In order to provide you with the best information, all requests for clinical services should be made by phone or in person. For non-urgent, non-clinical requests or questions: [email protected]
Watch this video to see how Community Services has grown over the years and stories of the lives changed along the way!
Same Day Access In Response To COVID-19
The CSB has implemented service modifications to continue to monitor the evolving concerns related to COVID-19. As of October 19, 2020, the Same Day ACCESS (SDA) program will transition back to same day assessment services via telehealth in order to accommodate to the COVID-19 Pandemic.
Individuals will be screened and, if appropriate, will be scheduled for an assessment on the same day (if capacity has not been reached). Assessments will be done via telehealth, in person, or by phone depending on the client need. Once capacity is reached for the day, individuals will need to call the following day.
Calls for individuals seeking to start services through Same Day ACCESS will be accepted Monday-Thursday 8:00 a.m. to 2:30 p.m. To schedule a same day access appointment, contact the ACCESS staff at:
Same Day ACCESS, SDA
703-792-7373 (Woodbridge)
703-792-5241 (Manassas)
COVID-19 RESOURCES
DBHDS (Department of Behavioral Health and Developmental Services) Crisis Counseling Program Warm Line
Virginia C.O.P.E.S. = Compassionate, Optimistic, Person-Centered, Empowering, Support
Virginia received a federal grant to establish a crisis counseling program to respond to the behavioral health impacts of COVID-19. There are two warm lines available at the number below that will support those struggling with trauma, grief and distress caused by COVID-19.
The warm line number and hours:
(877) 349-6428 Toll Free
9:00 A.M. - 9:00 P.M. Monday - Friday
5:00 P.M. - 9:00 P.M. Saturday and Sunday
Click for more information......
Community Feeding Taskforce (CFT)
Anyone in the Greater Prince William Region in need of food can call the Feeding Taskforce Helpline Monday - Friday, from 9 a.m. to 4 p.m., at 703.794.4668. Agents will help callers connect with their nearest food pantry or assist with scheduling a Direct Delivery if they have an emergency food need and have no transportation or can't leave their homes for health reasons. Callers from Manassas Park will be redirected to the Manassas Park Helpline. Callers over 65 will be redirected to ACTS/NVFS HRC to register for Direct Delivery. You can also visit this link to view a map of known distribution sites: https://pwcgov.maps.arcgis.com/apps/webappviewer/index.html?id=97081f40e1b2480c8167f9e2b8dac339. You can visit the ACTS site and Prince William Food Rescue site for additional assistance and support.
Emergency Housing Assistance Program
The Emergency Housing Assistance Program will be provided to all eligible households who reside in Prince William County and cities of Manassas and Manassas Park, who have experienced financial hardship due to COVID-19 with a one-time or short-term, (no more than three consecutive months payments) of emergency mortgage, rental and utility housing assistance to prevent homelessness. See flyers below for more information.
COVID-19 Housing Assistance (English)
COVID-19 Housing Assistance (Spanish)
Rental Assistance
People Inc. is now offering COVID-19 rental assistance to residents of Greater Prince William – Manassas City, Manassas Park City or Prince William County. Please feel free to share the attached information. Residents interested in learning more can call our toll free Rental Assistance number at 833-437-0014.
Greater Prince William Rental Assistance - English
Greater Prince William Rental Assistance - Spanish
Early Intervention Month: May 2021  View Announcement Here
Pandemic Infant Mental Health Advice  View Here
Early Intervention COVID-19 Letter to Referral Sources 4-30-20  View Letter HERE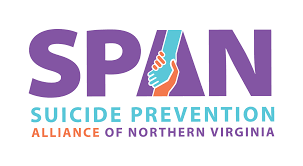 SPAN - Suicide Prevention Alliance of Northern Virginia - Joining forces to prevent suicide in Northern Virginia, the region's five community services boards (CSBs) have launched a new website and a coordinated suicide prevention campaign - Reach Out. Find Hope.
SPAN continues to expand initiatives in the region and communities to prevent suicide and stop the stigma. Check out the video.