Address Validation by the Geospatial Technology Services (GTS) Office is required on all commercial properties including alteration/repairs when applying for a permit. The two types of address validations are for all commercial properties, and address validations for freestanding signs. GTS will validate any address for a property owner, business or developer. Address Validations are free of charge.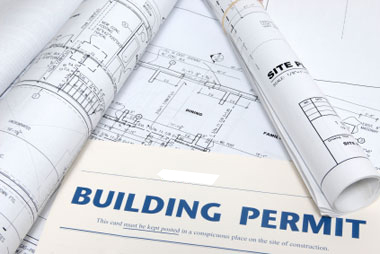 Addresses are validated by the GTS Office to ensure the proper location and sequencing of numbers for tenant spaces or structures. Staff verifies the address and space location with the use of approved site plans, tenant layouts and recorded plats. Address validation is the first step in the permitting process and ensures that all of the permits obtained are issued under the correct address. When you need multiple addresses verified in person, especially for new structures, we may request that you return at a later time/date. We appreciate your understanding as we try to provide all our customers with timely service. It is highly recommended, in these cases, that you submit your request electronically (see address validation questionnaire above) a few business days prior to visiting the county for other services.
Once processed, the address validation may be emailed to you or can be picked up at the GTS Office. If you choose to come in person, please contact our office before arriving to ensure that we have received all of the required information and that your validation will be ready for pick up.
Address Validation for Commercial Use
In order to provide fast and efficient service, GTS staff can process your address validation via email. Please complete address validation form and email it to [email protected]. Please refer to the checklist for the required information/paperwork needed.
Address Validation for Freestanding Signs
Address Validation is the first step in the permitting process for all freestanding signs. 
Please complete and submit the fillable address validation form for freestanding signs. The form contains three requirements in order to process the address validation. They include: attaching an image of the sign(s) that shows the display, a site plan indicating the exact location of the sign(s), and completing the questionnaire with regards to sign and contact information.
If there are multiple signs on a single parcel of land, you may submit one address validation freestanding sign questionnaire.
If you have multiple signs on multiple parcels of land, you will be required to submit an address validation freestanding sign questionnaire for each parcel of land.
Upon completion, a copy of the address validation will be sent to you as well as to Zoning and Building Permits office. Zoning is the next step in the process. Please contact the office at (703) 792-6830 on how to proceed.
Unoccupied Structures
Effective Monday, August 23, 2021, unoccupied structure address assignment will be discontinued. The GTS Office will process all unoccupied structures using the parcel address. Applicants are still required to submit a site plan, with the unoccupied structure marked or easily identifiable to GTS staff. For any questions about this change, email [email protected] or (703) 792-6840.
Service Authority Address Listings
Prince William Service Authority Address Listings for new developments must accompany any requests for utility permits when applying for water tap fees. Utility permit and tap fees cannot be paid until this form is received by Engineering at the Prince William County Service Authority. Prior to submitting the forms to the PWCSA, the PWC GTS Office must sign off on the form validating the addresses.
Address listings are only verified against the approved site/subdivision plan and/or the recorded plat. The service authority address listing verification process is free of charge and requires one (1) business day.
The addresses must be typed on the Service Authority Address Listing Form once the listing has been approved by GTS, please DO NOT MODIFY this form. It will not be accepted if the form is modified. If you email the form, it must be in (excel format). You may click above to download the form or contact our office at 703-792-6840 to request a blank PWCSA Address Listing Form template.
The completed address listing(s) may be sent to the GTS Office for verification via hand delivery or email at [email protected]. The preferred method is by email with your contact information.
If sent by email, the GTS Office will correct any minor mistakes and approve the listing. Any discrepancies in the listing will be returned to the customer to rework. If approved, a signed copy of the PWCSA Address Listing will be forwarded to the [email protected] inbox and a PDF copy will be sent to the customer. Customers may then go directly to the Prince William County Service Authority located at 4 County Complex Court, Woodbridge, VA, 22192. Customers may contact them directly at 703-335-7900 with questions regarding their Tap Fee process.