We continue to evaluate operating schedules in light of the impacts of COVID-19. As such, patrons who are unvaccinated or not fully-vaccinated are strongly encouraged to wear masks. If you have or recently had fever, cough, or shortness of breath please make the decision to stay home. Prince William County Parks, Recreation & Tourism along with the Office of Historic Preservation's COVID-19 Operating Information.
---
Bristoe Station Battlefield Heritage Park grounds and trails are open every day from sunrise to sunset free of charge.
Guided tours are offered at 11am, 1pm and 3pm on the second and fourth weekend of the month from May through October.
Special group tours can be arranged by calling (703) 366-3049. Please note: no restroom concessions or camping facilities are available on site.
Visit this historic and natural treasure at the corner of Iron Bridge Unit Avenue and Tenth Alabama Way in Bristow, VA. just off Bristow Road.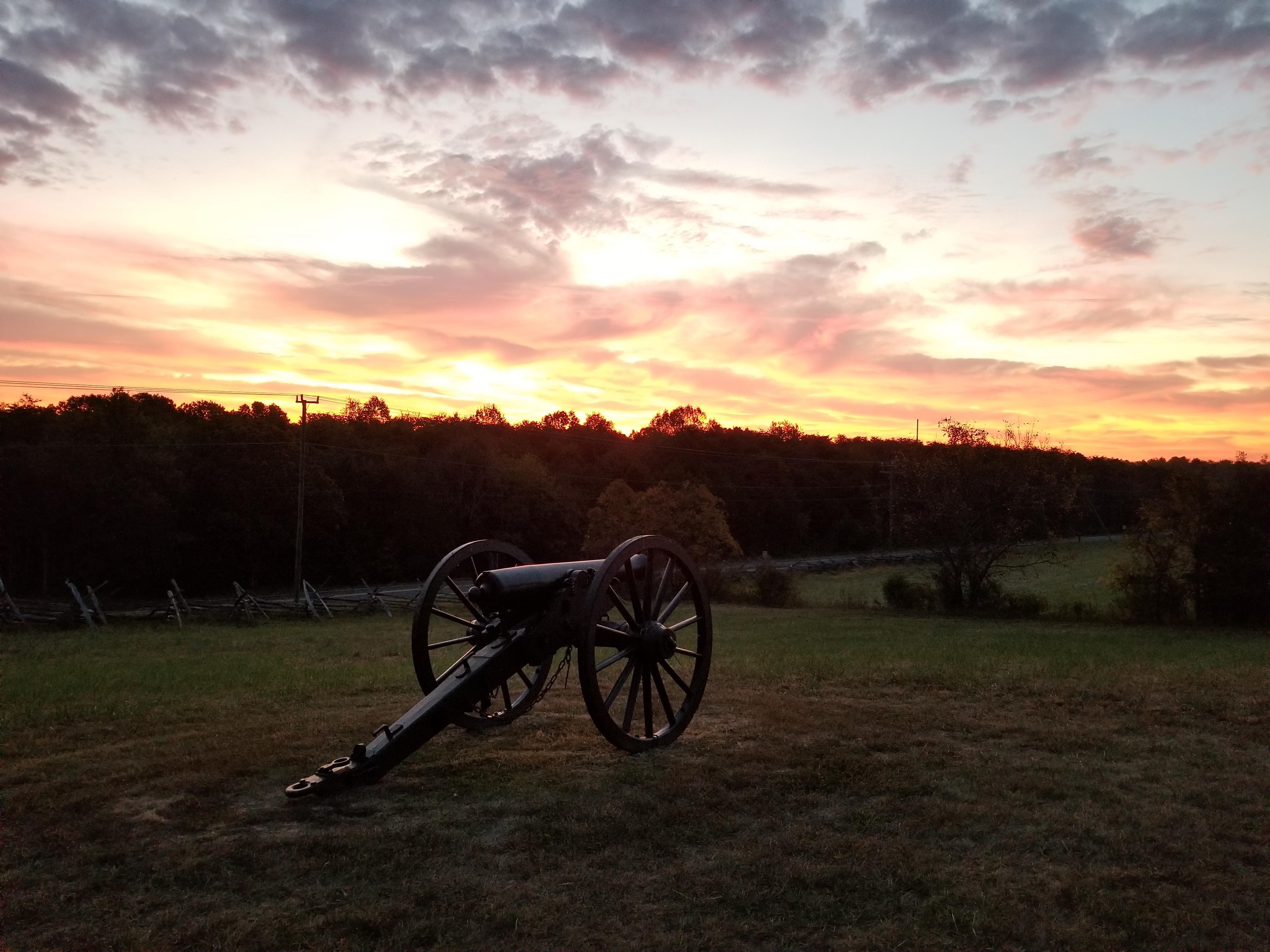 Bristoe Station Battlefield Heritage Park is a 140-acre historic site in western Prince William County.
Here, Federal and Confederate soldiers fought the Battle of Kettle Run on August 27, 1862 and the Battle of Bristoe Station on October 14, 1863.
This peaceful landscape features more than 2.7 miles of walking and equestrian trails. Wildlife abounds in the fields, woods, and ponds. Click here for a map of the park's trails.
What Happened Here?
A quiet section of Prince William County for hundreds of years, during the American Civil War two battles and numerous troop encampments occurred at Bristoe Station. While small compared to other Civil War battles, the August 1862 Battle of Kettle Run and the October 1863 Battle of Bristoe Station produced hundreds of casualties that were felt from Minnesota to New York and from North Carolina to Louisiana. Evidence of people who occupied this land remains in the park's road traces, buildings, and cemeteries.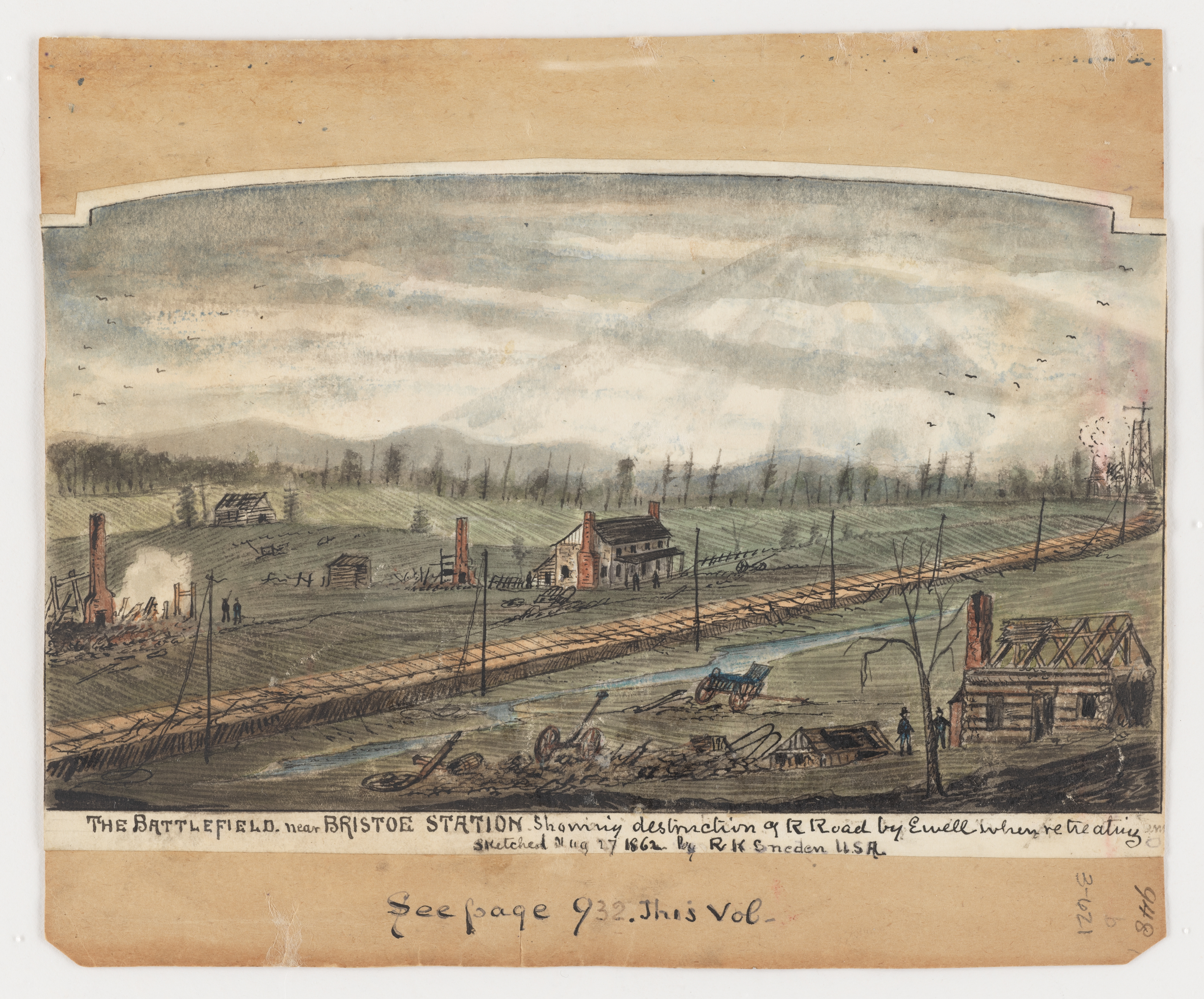 Civil War Encampments
Prior to the Civil War, Bristoe Station was an important stop along the Orange and Alexandria Railroad. Drawn by the railroad and the nearby water supply, numerous encampments sprang up around Bristoe Station from 1861 through 1864.
In the aftermath of the First Battle of Manassas, several Confederate units established encampments in the woods and fields around the station, nominally called Camp Jones after Col. Egbert Jones of the 4th Alabama Infantry who died of his Manassas wounds on Sept 4th. The camp was dirty and unsanitary, resulting in an extremely high death count from diseases such as meningitis, small pox, yellow fever, typhoid, measles and pneumonia, which were ravaging camps in both armies in the early stages of the war. Several burial grounds for the dead were established around Camp Jones, though today park historians have only been able to identify the spot of an Alabama cemetery where approximately 82 Alabamians are buried. On Sept 4th, 1861 Confederate officer William Dorsey Pender wrote to his wife of the conditions at the camp: "I find it hard to keep up my spirits with so much sickness and so many deaths. We have had six in the last week & several more will die."
In April 1862 General Rufus King's Union division marched through Bristoe Station, where they were waylaid by a massive snowstorm that lasted for four days. The soldiers of the division set up camp around the home of Thomas K. Davis, a union sympathizer, and tore down all of the fences around his property boundary as well as many of the pine trees on his land for firewood and shelter.
In the winter of 1864 General Samuel Crawford's Pennsylvania Reserve Division was ordered to guard the Orange and Alexandria rail line, covering the area between Centerville and Rappahannock Station. Several units set up winter camps on the Gaines and Limscomb farms at Bristoe station where they completed the destruction of the now abandoned Davis Farmstead, along with the rest of outbuildings at Bristoe Station and many buildings at nearby Brentsville.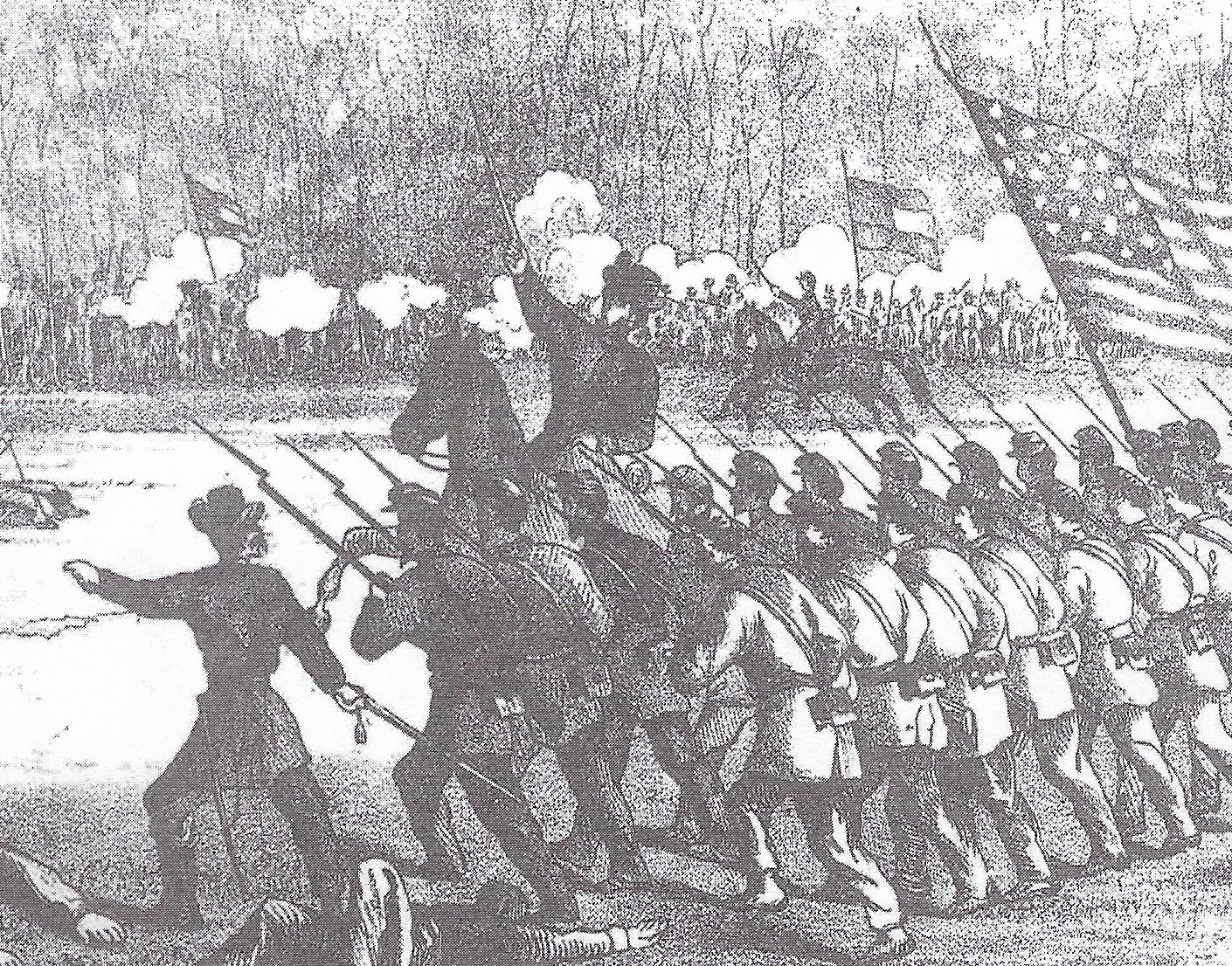 Battle of Kettle Run
In August 1862 the Civil War returned to Prince William County. As part of the 2nd Manassas Campaign, Confederate soldiers under Stonewall Jackson captured the railroad at Bristoe Station before capturing the warehouses of food at Manassas. On the afternoon of August 27, 1862 the small, but deadly, Battle of Kettle Run was fought at Bristoe Station, the first of a series of battles known as 2nd Manassas. Learn more about the Battle of Kettle Run.

Battle of Bristoe Station
In the fall of 1863 both the Northern and Southern armies were recuperating after the Battle of Gettysburg. After troops from both armies were sent west to Tennessee, Confederate General Robert E. Lee attempted to repeat his 2nd Manassas Campaign. Unlike the previous August, Lee's campaign was defeated on October 14, 1863 at the Battle of Bristoe Station. Learn more about the Battle of Bristoe Station.
You can also follow the path of the battle on this Bristoe Station Battle Map. You can also view moments in time and follow troop movement during this terrible battle:
Bristoe Campaign October 9 through 15, 1863
Troop positions on October 14, 1863 at 3 p.m.
Troop positions on October 14, 1863 at 3:30 p.m.
Troop positions on October 14, 1863 at 3:45 p.m.
Troop positions on October 14, 1863 at 4:15 p.m.
Bristoe Station Time Line
1686/7 – 30,000 acre Brent Town Tract is established
1737 – 7,500 acre Bristow Tract is created from the Brent Town Tract
1776 – Commonwealth of Virginia confiscates the Bristow Tract from Robert Bristow
1850 – Orange and Alexandria Railroad is installed. Bristoe Station is created.
1861 (August) – Camp Jones is established by the Confederate Army
1862 (April) – Iron Brigade is caught in a snowstorm, establishes Camp Snow
1862 (August 27) – Battle of Kettle Run
1863 (October 14) – Battle of Bristoe Station
1863 (November) – Pennsylvania Reserve Corps establish winter quarters at Bristoe Station.
2004 – Centex Homes, Civil War Trust, and Prince William County collaborate to preserve 130 acres of the Bristoe Station Battlefield
2007 – Bristoe Station Battlefield Heritage Park opens to the public
Bristoe Station Campaign Mobile Tour!

Explore the Bristoe Station Campaign with the mobile tour! The tour includes seven stops on a 50-mile route that spans between Prince William and Fauquier counties and takes visitors on some of the same roads soldiers traveled during the 1863 Bristoe Station Campaign. Stops include Bristoe Station, Brentsville Courthouse, Buckland, the Old Jail Museum in Warrenton and Rappahannock Station. Link here for the tour.
Volunteers Needed!
We are also looking for Civil War and Nature Enthusiasts to help with tours at this beautiful site. If you are interested in joining our team to protect the historic and natural resources of our community, please contact us at 703-366-3049.
Visiting Bristoe Station Battlefield Heritage Park
Bristoe Station Battlefield is located at the corner of Iron Brigade Unit Avenue and Tenth Alabama Way.
From Interstate 95: Take Rt. 234 North (Exit 152B); travel 7.5 miles and make a left onto Independent Hill Drive. Then make your immediate right onto Rt. 619 (Bristow Road). Travel 7 miles and turn left onto Iron Brigade Unit Avenue. The parking lot is located on your left at the traffic circle.
From Interstate 66: Take Rt. 234 South (Exit 44). Travel 4.5 miles and turn right onto Rt. 28 (Nokesville Road). Travel 1.5 miles and turn left onto Rt. 619 (Bristow Road). Travel .25 miles and turn right onto Iron Brigade Unit Avenue. The parking lot is located on your left at the traffic circle.
For general information about historic preservation and sites in Prince William County, call (703) 792-4754.
To return to our main page about historic preservation, click here.