COVID-19
The Department of Social Services offices are operational during COVID-19 crisis.
Although some of our offices are closed for public entry, phone calls will be accepted during regular business hours.
The A.J. Ferlazzo building in Woodbridge is currently closed to the public.  Individuals picking up Electronic Benefit Transfer (EBT) cards from the Woodbridge office will be served outside of the building between 8:00am and 4:00pm. 
EBT cards can be picked up from the Sudley North Government building lobby in Manassas between 8:00am and 4:00pm.
DSS' Protective Services Division is operational during COVID-19. Staff is teleworking and conducting work virtually. CPS and APS investigations are occurring as usual with staff using available protective gear when appropriate and asking questions about illness, travel and other, prior to visiting homes.
The Intake Line to report Child/Adult abuse or neglect: (703) 792-4200 is operational, M-F, 8:00 am to 4:00 pm.
The state hotline takes call afterhours, (800) 552-7096 (out of state can call (804) 786-8536 (TTY: 711)
​OUR MISSION
The Department of Social Services mission is to transform lives through safety, support, and self-sufficiency.
OUR PEOPLE
The Department of Social Services employs many dedicated professionals with credentials in social work, counseling, employment/career planning, criminal justice and information technology. The Department provides County residents with a range of services, public assistance programs and residential programs for youth. The Department also provides County citizens with federally mandated programs including Child and Adult Protective Services, SNAP (Food Stamps), Medicaid and Temporary Assistance to Needy Families. Courtney Tierney is the Director of Social Services and can be reached at (703) 792-7500 (TTY: 711).
HOURS AND LOCATIONS
Manassas Office:
Sudley North Government Center | 7987 Ashton Avenue Suite 200, Manassas, VA 20109
 
Woodbridge Office:
Dr. A.J. Ferlazzo Building | 15941 Donald Curtis Drive Suite 180, Woodbridge, VA 22191
 
Department Telephone: (703) 792-7500 (TTY: 711)
Department Hours:
Sudley North and Ferlazzo lobbies open 8 a.m. - 4 p.m.
Business Hours: 8 a.m. to 5 p.m.
Applications and other documents can be dropped off in the DSS drop boxes located outside of Sudley North Government Center or Dr. A.J. Ferlazzo building 24/7.
KEEPING KIDS SAFE: PREVENT CHILD DEATH IN HOT CARS:
​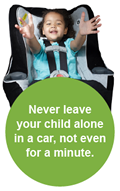 As we move through July and August, we are in the months with historically the highest average numbers of heatstroke deaths for children. According to the Kids and Cars website, 11 people have died in hot cars so far this year in the country from heatstroke, also known as, hyperthermia. These cases happen when kids are left unattended in a hot car -- sometimes because the driver forgot the child was there -- or when young children climb into unlocked cars to play. It does NOT have to be unusually hot or take very long for a vehicle to heat to temperatures that are potentially fatal. ... Read more about Keeping Kids Safe Prevent Child Death in Hot Cars
Watch video: Look before you Lock