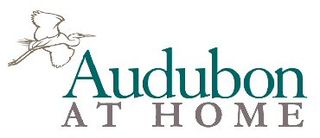 Virginia Cooperative Extension Prince William Environment and Natural Resources program has an unique relationship with Audubon at Home.  Extension Master Gardener Volunteers currently make site visits for our BEST Lawns program, and can also certify properties for Audubon while we are on site.  BEST Lawns program goal is to improve water quality and reduce pesticide and fertilizer use.  Audubon at Home is a program to support people's interest and efforts to become better stewards of the environment in their yards, neighborhoods, parks and other spaces. Properties can be certified as Audubon at Home Wildlife Sanctuaries by identifying 10 or more of these species listed below and home owners can embrace a Healthy Yard Pledge. 
  

Sphinx Moth

Birds:

Insects:

Dragonfly and Damselfly Species

Giant Silk Moth Species

Hummingbird Clearwing Moth

Lady Beetle Species

Native Bee Species

Six-spotted Tiger Beetle​

 

​Butterflies:

Fritillary Butterfly Species

Monarch Butterfly

Swallowtail Butterfly Species

​Mammals:

Little Brown Bat
Southern Flying Squirrel


 

​Reptiles:

Eastern Box Turtle

Five-lined Skink

Snake Species

Amphibians:

Frog Species

Salamander Species

​
 Please contact the Prince William Horticulture Help Desk for more information 703-792-7747, email [email protected] or click here for the Audubon at Home Coordinators.