Ben Lomond Historic Site is open for tours Friday-Monday at 11am, 1pm and 3pm. Grounds are open from dawn to dusk.
We continue to evaluate operating schedules in light of the impacts of COVID-19. As such, patrons who are unvaccinated or not fully-vaccinated are strongly encouraged to wear masks. If you have or recently had fever, cough, or shortness of breath please make the decision to stay home. Prince William County Parks, Recreation & Tourism along with the Office of Historic Preservation's COVID-19 Operating Information.
---
Tours: $5, free for children under six, Free for active military. For Education Field Trips, the cost is $6 per student and accompanying adults are free (reservations required). Please visit our page on Education Field Trips: Education and Programs
Pricing varies for special programs, please view our calendar for a complete list of our special events. Donations to support historic preservation efforts in the County are gratefully accepted.
Ben Lomond Historic Site
10321 Sudley Manor Dr., Manassas, VA 20109
(703) 367-7872
Ben Lomond and its outbuildings were constructed for Benjamin Tasker Chinn in 1832. Confederate forces used Ben Lomond as a hospital following the 1861 Battle of First Manassas. Signatures of Federal soldiers who occupied the property in 1862 are still visible inside the house. Tour the house, where you can smell, touch, hear and taste history. Then see the restored slave quarter, smokehouse and dairy and enjoy the fragrant Rose Garden.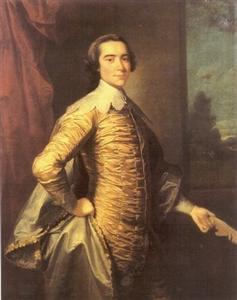 The History of Ben Lomond
Originally part of an extensive Northern Virginia land grant, the site of Ben Lomond was one of numerous plantations that Robert "Councillor" Carter III owned in Colonial Virginia. After Carter died, his large land-holdings were divided amongst his heirs. His grandson, Benjamin Tasker Chinn, inherited the site of Ben Lomond in 1830 and within two years had built the two story main house along with the dairy, smokehouse, and slave quarter. Chinn leased the property to the Pringle family prior to the Civil War. Both the Chinns and Pringles used their enslaved workforce to farm corn and wheat, as well as care for the nearly 500 Merino sheep that were part of the property.
photo of Robert "Councillor" Carter
Immediately after the Battle of 1st Manassas the house was converted into a Confederate field hospital. For nearly a month wounded soldiers were crammed into the house with many more covering the grounds. Confederate troops encamped near the house in the winter, requiring the house to be re-established as a hospital treating diseased men. After the Confederates evacuated the area in 1862, Federal soldiers ransacked the house, destroying furniture and littering the interior with graffiti.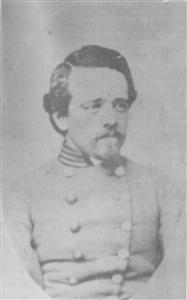 photo of E.A. Craighill, a medical aide at Ben Lomond after the Battle of 1st Manassas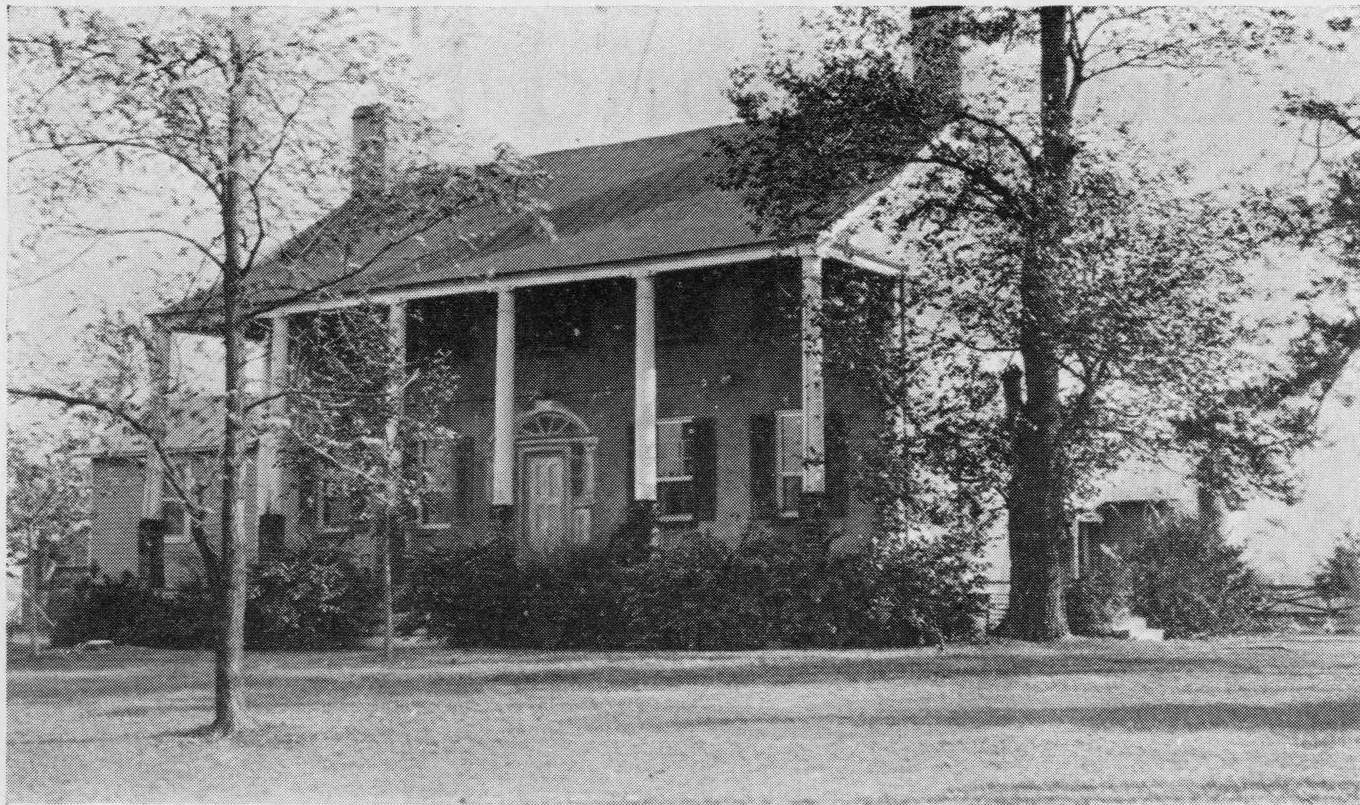 After the Civil War, both the Chinns and Pringles struggled to rebuild. Eventually, the Chinns sold the property. A succession of various owners called Ben Lomond home, including Presley Marion Rixey, chief doctor to President Theodore Roosevelt.
In time for the 150th anniversary of the Civil War, Ben Lomond was brought back to its Civil War appearance. When visiting Ben Lomond, visitors can experience the Civil War Hospital through a variety of senses for the sounds, smells and sights of the hospital as it may have been during that time period.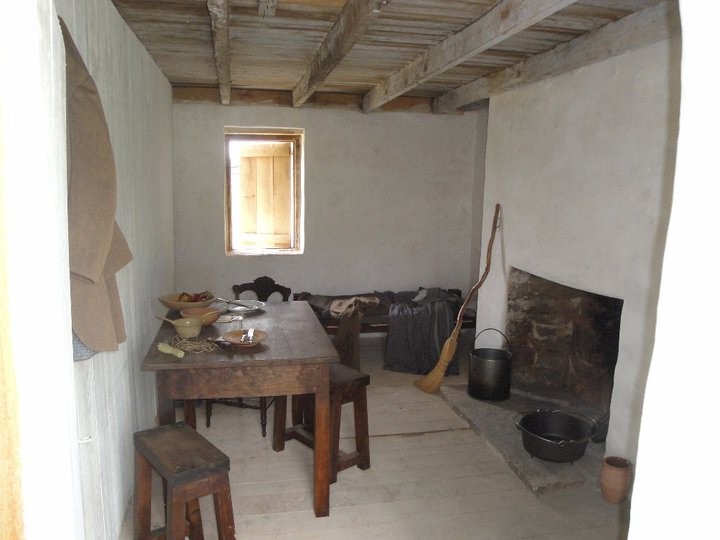 Ben Lomond, 1920
Enslaved People at Ben Lomond
For nearly one hundred years slavery was an integral part of Ben Lomond. From 1771 to 1861, countless enslaved African-Americans lived and worked here. The original slave quarter on site is the only existing building of its kind in the county and one of a handful in the region. Also on site are places where the enslaved community worked: the dairy and smokehouse. In 2007, archeologists discovered another enslaved workspace, the antebellum kitchen.
Old Rose Garden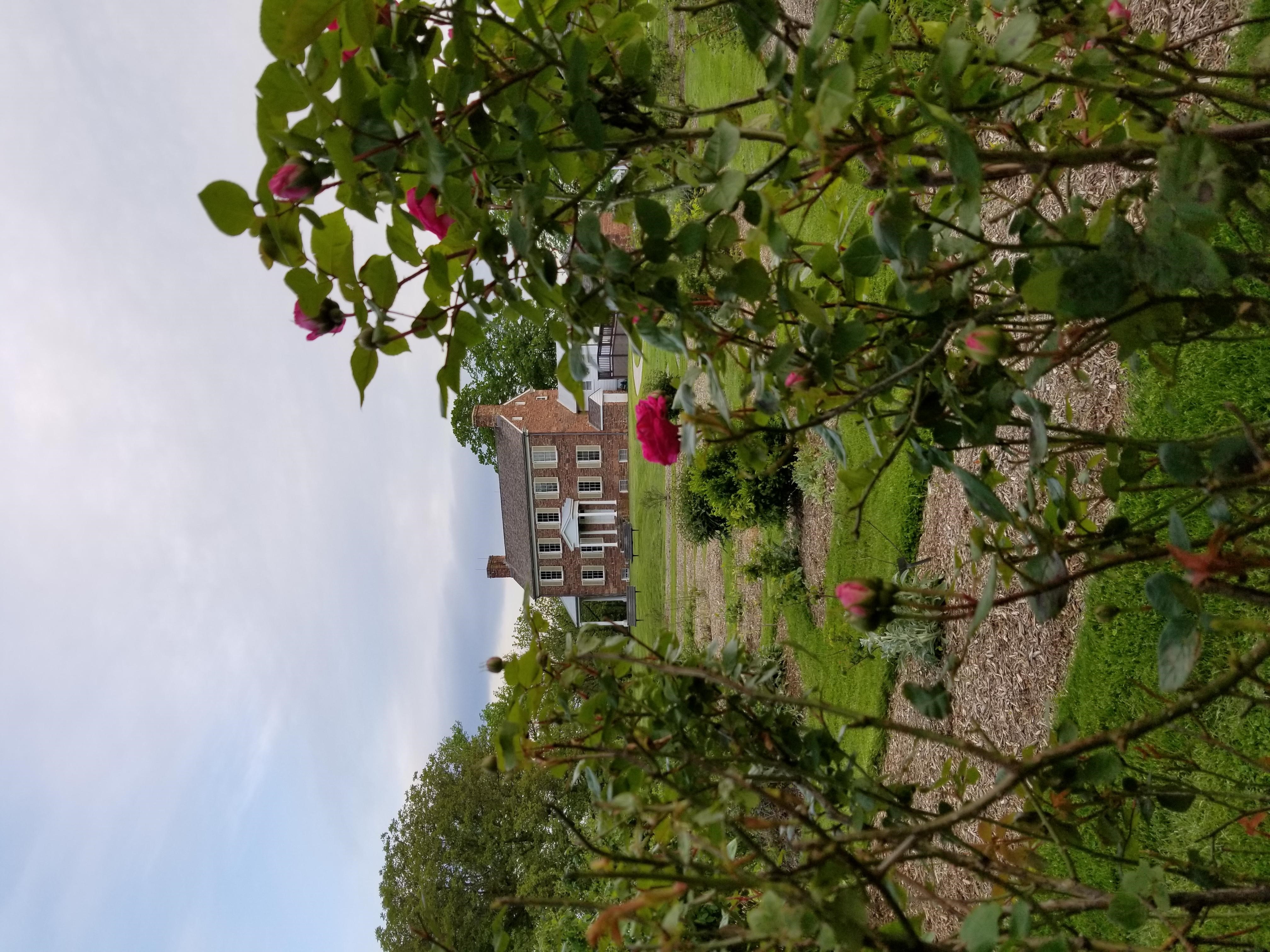 The rose garden behind the house contains one of the largest collections of Old Garden Roses in the DC Metro area. This garden is significantly larger and different than the garden that was present during the antebellum period. The Old Garden Roses and companion perennials you see here today originally belonged to Jim Syring, a long time County resident and rose collector. Upon his death the garden was moved here in 1996 for the enjoyment of others.
The garden contains many cultivars of Old Garden Roses many of which could have been here during the antebellum period. Many of the cultivars in the garden today have been in cultivation for centuries. The garden's main season of bloom is in late spring; with some blooming throughout the summer and a second flush in the fall. Companion perennials, annuals, and bulbs insure that the garden is in bloom all season.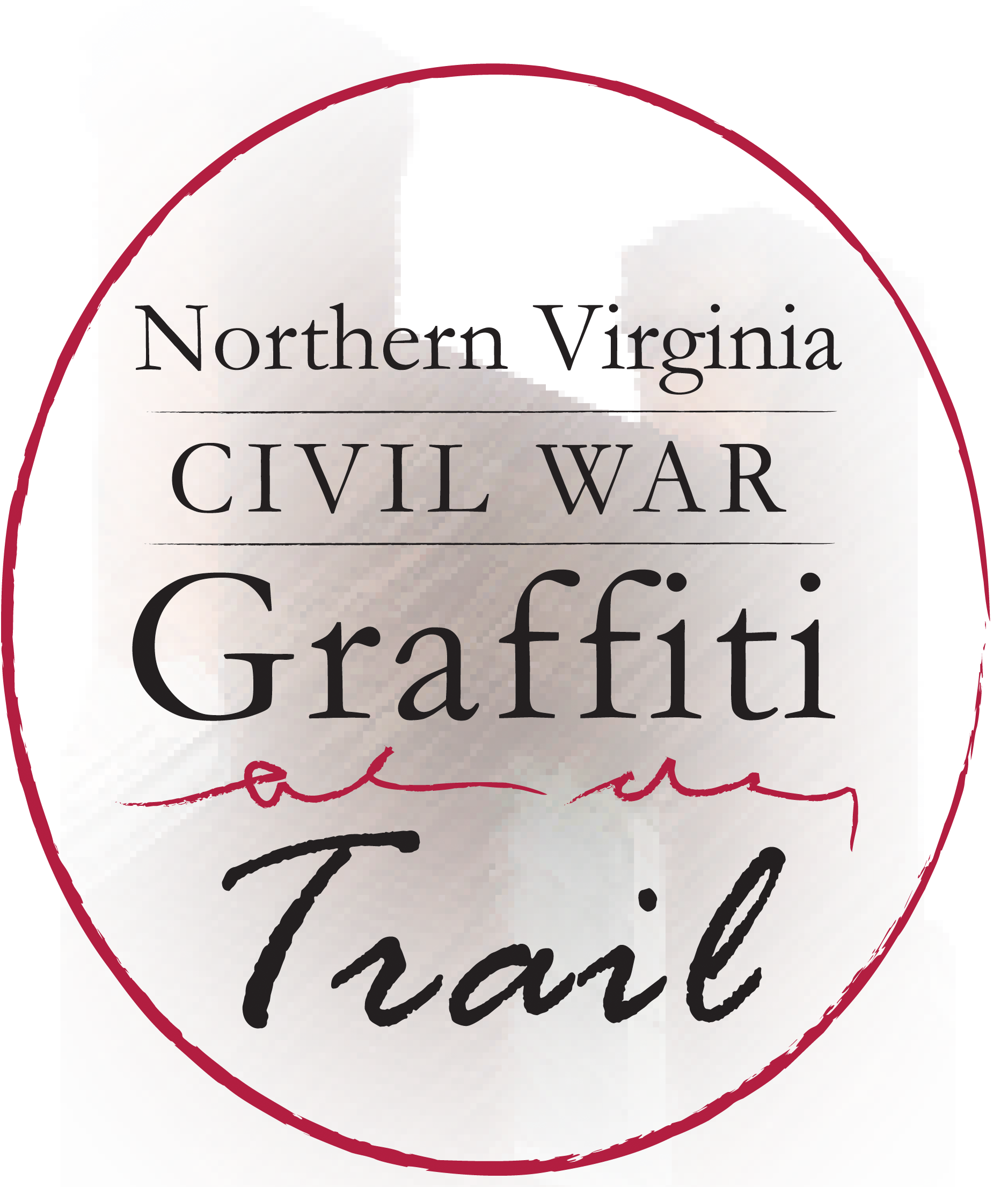 Graffiti
After the Confederate army evacuated Manassas in the spring of 1862, Federal forces occupied the area, including Ben Lomond. Federal soldiers not only destroyed furniture in the house at that time, but also put graffiti on most of the interior of the house. In much of the house, the plaster walls are covered from floor to ceiling with graffiti. Today most of the graffiti in the house is covered to protect it from UV rays, but sections are still visible, including the signature of a Medal of Honor recipient. Ben Lomond is a member of the Northern Virginia Civil War Graffiti Trail, a collection of historic homes and buildings that have all been vandalized during the war. More information about the Graffiti Trail and its member sites can be found by visiting www.brandystationfoundation.com .
Ben Lomond Timeline
1732 Robert "King" Carter patents 8,000 acres of Prince William County to Robert Carter II.
1745 Robert "Councillor" Carter inherits 70,000 acres in Virginia, 5,000 of which are in Prince William.
1791 "Councillor" Carter submits his "Deed of Gift" to Northumberland District Court, which sets in motion the gradual emancipation of 452 of his slaves, making Carter the largest slave-owner to voluntarily free his slaves in American history.
1830 "Councillor" Carter's grandson Benjamin Tasker Chinn inherits Cancer plantation. Settles in Prince William County with 10 slaves.
1832 The main house, smokehouse, dairy, and slave quarters are built.
1836 Chinn marries Edmonia Randolph Carter who changes the plantation's name to Ben Lomond, after her family's ancestral home in Goochland County, Virginia.
1849 Chinn leases 1,800 acres to Horatio Andrews of New York.
1850 The Andrews family with the additional help of one slave and William Randall, William Hampshire, and Catherine Jackson, all hired out free blacks, grow corn and wheat and tend to 500 Merino sheep.
1851 Chinns move to Hazel Plain and lease Ben Lomond to Benjamin Thornton.
1852 Thornton leases Ben Lomond to the Pringle Family.
1852 Pringles farm Ben Lomond, focusing on the 500 Merino sheep that are on the property.
They leased out local enslaved workers and hired out free blacks to help with the work.
1861 Main house is converted into the Pringle House Hospital treating wounded Confederate soldiers, after the Battle of First Manassas.
1862 Passing Union soldiers cover Ben Lomond with graffiti.
1865 The Civil War ends and the Pringles leave Ben Lomond.
1870 The Chinns trade Ben Lomond and move into a townhouse in Washington, D.C.
1901 John Rixey purchases the house, turning the grounds into a major dairying operation.
1910 Rear-Admiral Presley Marion Rixey, Surgeon General of the United States, inherits the property. President Theodore Roosevelt visits the property many times.
1915 Frederich and Emma Bruch buy the property, spending thousands of dollars to create "one of the finest dairy and horse-breeding estates in the country".
1927 Ben Lomond is divided and auctioned off to several different buyers.
1951 Robert Garner, Vice-President of the World Bank purchases the property that consists of the main house and outbuildings.
1966 Garner sells 814 acres to the Weaver Brothers Corporation who develop the land.
1983 Ben Lomond is purchased by Prince William County.
2011 Ben Lomond is rededicated and opened to the public as a historic house museum.

Volunteer Opportunities Abound

Are you a Civil War or garden enthusiast? If so, we have the job for you! We are looking for enthusiastic volunteers to help give tours and maintain this beautiful site. If you are interested in joining our team to protect the historic and natural resources of our community, please contact us or visit our volunteer page.
For more information, contact:
Ben Lomond Historic Site
10321 Sudley Manor Dr.
Manassas, VA 20109
(703) 367-7872
[email protected]
Please note that directions given to the Ben Lomond Historic Site using GPS are not always accurate. We recommend you use these directions to reach the site.
From Interstate 66:Take Exit 47A to VA 234/Business south onto Sudley Road. Travel .9 miles and turn left onto Sudley Manor Drive. Cross Garner Drive. Turn right onto second gravel road just beyond the Ben Lomond house.
From Interstate 495/Capital Beltway: Take Exit 49C to Interstate 66 West toward Vienna/Front Royal. Travel 17.9 miles. Follow above directions from Interstate 66.
From Interstate 95: Take Rt. 234 North (Exit 152B); travel 20.1 miles and make a right onto Sudley Manor Drive. Travel 2.4 miles, Ben Lomond Historic Site will be on your right.
For more information on historic resources in the Prince William County area, click here.