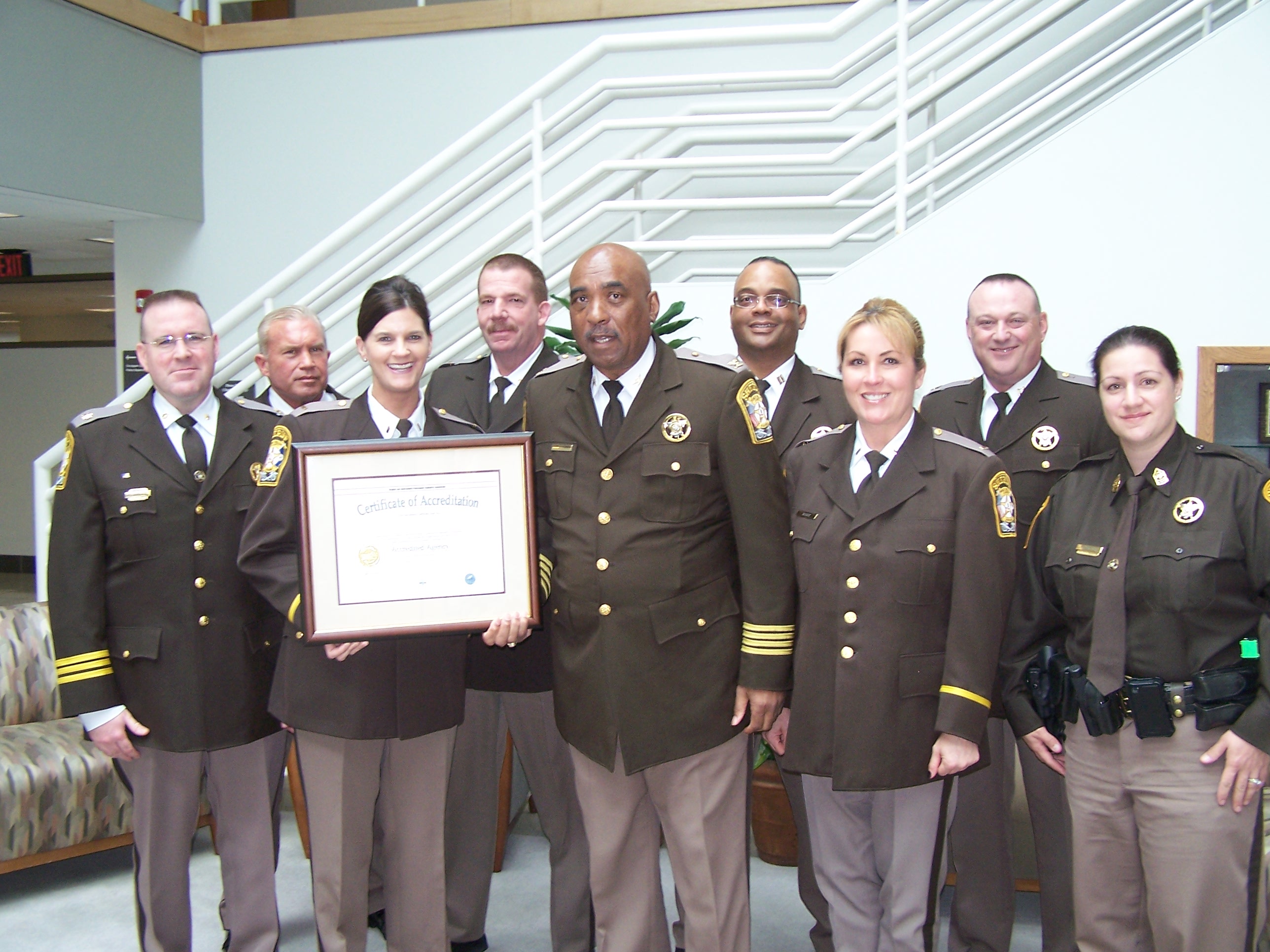 State accreditation is the best measure of an agency's compliance with professional law enforcement standards, as determined by the Virginia Law Enforcement Professional Standards Commission. Executive board members, consisting of active Sheriffs and Chiefs of Police, establish professional standards and administer the accreditation process by which Virginia agencies can be systematically measured, evaluated, and updated.
The Commission's goals are to increase the effectiveness and efficiency of law enforcement agencies in the Commonwealth through the delivery of services; promote cooperation among all components in the criminal justice system; insure the appropriate level of training for law enforcement personnel; and promote public confidence in law enforcement.
Former Prince William County Sheriff, Wilson Garrison, began the process of obtaining state accreditation during his term, resulting in the Prince William County Sheriff's Office being the first Sheriff's Office in Virginia to receive State Accreditation in 1996. Re-accreditation is required every four years to ensure the current standards are being met.