All schools in Prince William County are required are required to recycle the one item that makes up the greatest portion of its trash on an annual basis.
Numerous recycling programs and competitions are offered by national and local organizations to encourage and reward schools and youth groups for their recycling efforts. Several of these programs are listed below.
RECYCLING PROGRAMS AND COMPETITIONS
Carton Council (milk and juice cartons)
Great American Can Round-up (aluminum cans)
Keep America Beautiful Recycle-Bowl (bottles, cans, paper)
Terracycle (various packaging)
Trex Challenge (plastic bags)
Pepsico Challenge (aluminum cans and plastic bottles)
LOCAL RECYCLING EDUCATION PROGRAMS
Solid Waste Facility Tours - Prince William County Landfill or Compost Facility Tours, email [email protected]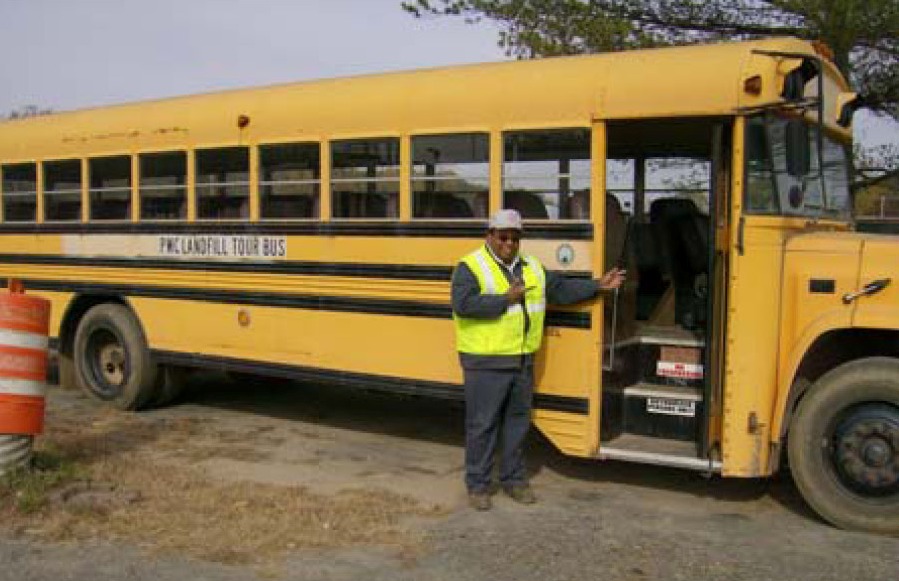 Prince William County Landfill Tours are available by appointment September through June or check out this landfill video and take a virtual tour (filmed 2016) anytime.
George Mason University Educational Landfill Video Tour Segments (2020/2021)