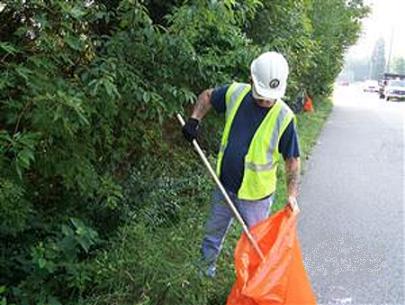 Litter control is essential in maintaining safe, clean and sustainable neighborhoods.
Citizens and businesses play a critical role in stopping litter.
The Litter Control Crew is responsible for helping to clear litter from major roadways throughout the County.
Please help keep the Litter Control Crew safe! If you see the crew working on a roadway, PLEASESLOW DOWN and be attentive to keep them out of harm's way.
Citizen and Business Action
Citizens and businesses can make a big difference in our communities by becoming aware of how each of us may contribute to litter. Citizen-driven cleanups and pride programs are the core of the County's efforts to keep a litter-free community.
The County's Litter Control Crew
The County's Litter Control Crews are an important part of Neighborhood Services' efforts to assist citizens with safe and clean communities. Teams work along roadways, communities and at illegal dump sites to properly dispose of litter, debris and trash.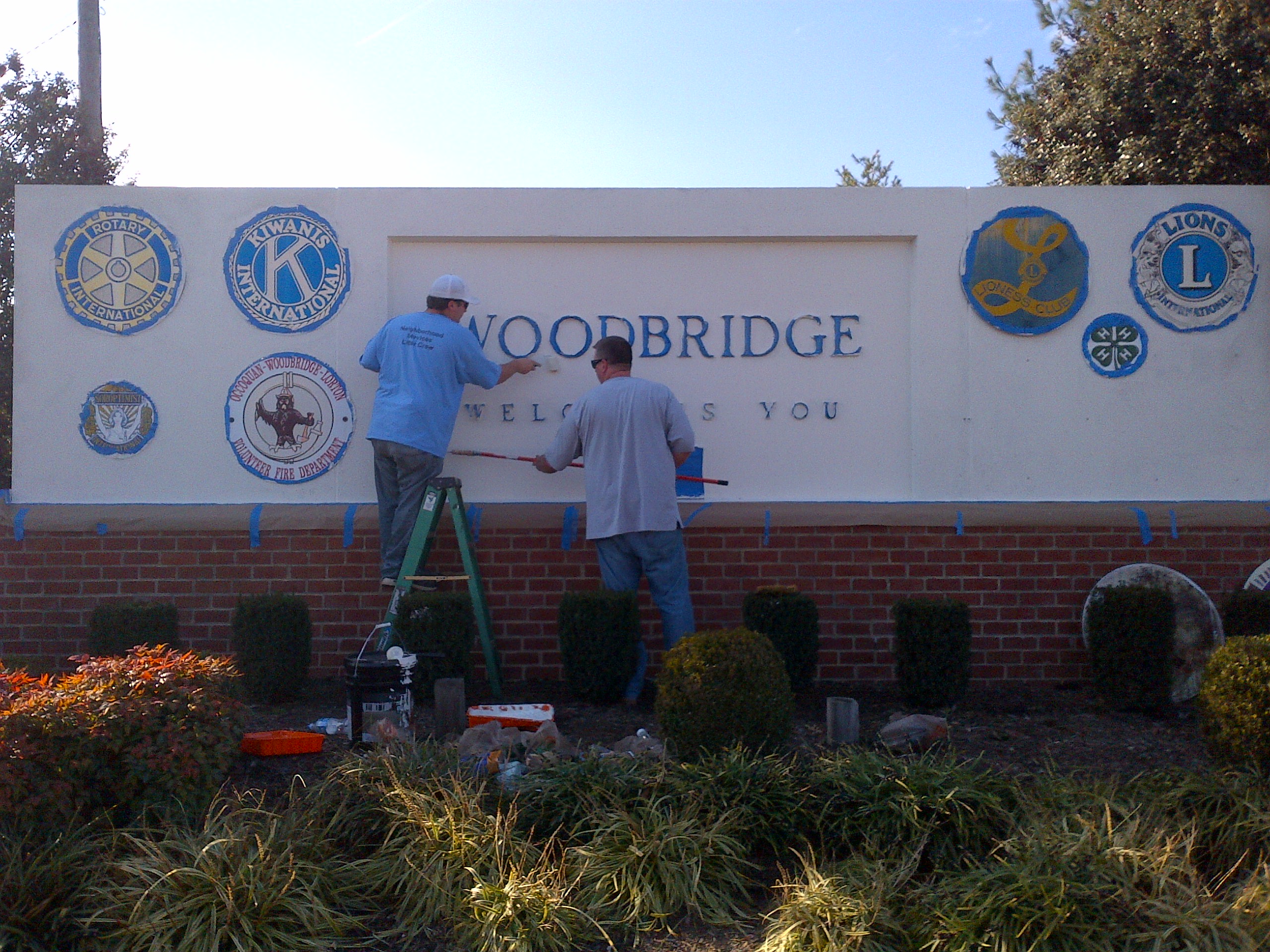 Prince William County established a litter control program in the fall of 1997. They have made significant contributions and accomplishments by improving the character of our County by eliminated unwanted litter and debris in places visited and seen by the public. This makes Prince William County more attractive and inviting to all!
The litter program's overall goal is to improve the appearance and image of the community where state highway crews (VDOT) and neighborhood groups are unable to act.
The Litter Crew has four teams with two crew members who work a daily agenda of removing trash and debris within the State right-of-way, and removing garbage at illegal dumpsites.
Litter Crew Accomplishments
The Litter Crew makes a significant impact on day-to-day quality of life in our County. These dedicated public service professionals work hard summer and winter, rain or shine for the betterment of our community.
Since 2008, the Litter Crew has: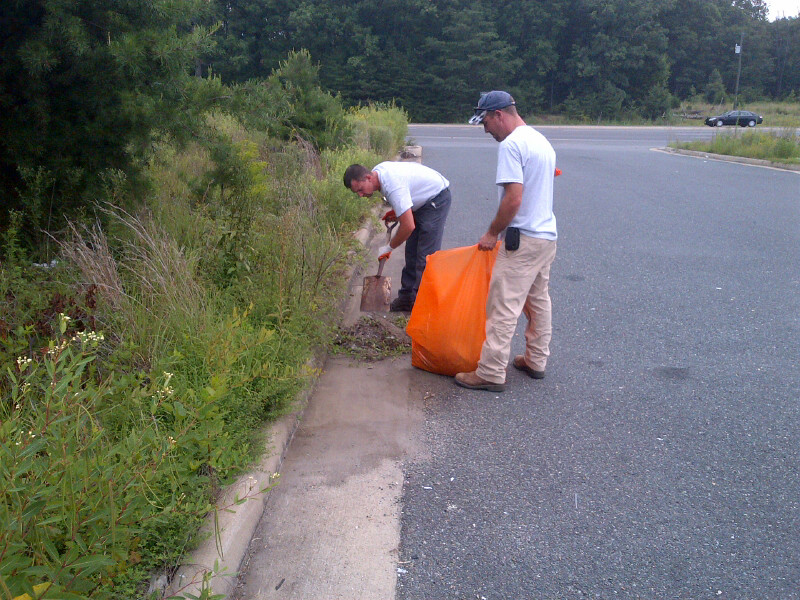 Collected and properly disposed of more than 1,170 tons of trash and debris collected around our County (for example, last year over 600 pounds of the litter collected was comprised entirely of beverage containers, fast food trash, etc.)
Responded to more than 1,600 special requests for service
Cleaned and cared for 8,000 lane miles of roadway in Prince William County
Removed over 130,000 Illegal Roadway Signs
Supported over 900 Community and Volunteer Cleanups
Maintained 42 Landscaping sites throughout the County
Cleared trash and debris from nearly 1,300 properties each year (including abandoned properties, dump sites, and other specially requested cleanups.)
Some Facts About Litter:
Per Keep America Beautiful, along roadways motorists (52%) and pedestrians (23%) are the biggest contributors to litter. Research also shows that individuals under 30 are more likely to litter than those who are older. In fact, age, and not gender, is a significant predictor of littering behavior.
Why do people litter? Here's what KAB's 2009 Littering Behavior in America research found:
Personal choice. Individual behavior—or choosing to litter—means litter on the ground. Nearly one in five, or 17% of all disposals observed in public spaces were littering, while 83% disposed of litter properly. And 81% of littering was intentional, e.g., flicking, flinging, or dropping. On the other hand, individuals who hold the belief that littering is wrong, and consequently feel a personal obligation not to litter, are less likely to do so.
Litter begets litter. Individuals are much more likely to litter into a littered environment. And once there, it attracts more litter. By contrast, a clean community discourages littering and improves overall community quality of life. Availability and proximity to trash and recycling receptacles also impact whether someone chooses to litter.
It's "not my responsibility". Some people feel no sense of ownership for parks, walkways, beaches, and other public spaces. They believe someone else will pick up after them; that it's not their responsibility.
- From the 2009 KAB Littering Behavior in America research - Keep America Beautiful
---
County Initiatives--Citizens, Businesses and the Litter Control Crew Working Together
We're proud of the cost effective services provided by our Litter Control Crew. They have made Prince William County a better place. However, a truly effective program to keep our communities clean, safe and sustainable combines the efforts of everyone in the community. There are two major initiatives to support neighborhoods.
FIRST INITIATIVE--THE COUNTY SPONSORED DUMPSTER DAYS
Our first effort is the PWC Dumpster Days campaign. This effort partners Public Works (Neighborhood Services, the Litter Control Crew, the Solid Waste Division) with volunteers and neighbors. Solid Waste provides dumpsters so residents can bring trash, debris and refuse items cluttering yards and other places around the home for proper disposal. This gives neighbors a chance to dispose of unused, unwanted and improperly stored items. It helps a community to improve its appearance and tidy up debris and unwanted materials.
A few suggestions for how your neighborhood can join our campaign:
Communities can combine the County Sponsored Dumpster Days opportunity with other events in their own neighborhood to bring residents together.
Neighborhoods can get the word out through their email lists, door-to-door flier distribution, or Neighborhood Watches several weeks in advance.
Volunteers can offer to drive pick up trucks or trailers around the neighborhood to help others get their items to the dumpster sites and to transport items not appropriate for the dumpster separately to the County Landfill.
County Sponsored Dumpster Days are generally held on Saturdays from 8 a.m. until 12 p.m. As mentioned household hazardous waste and consumer electronics will not be accepted in the dumpster, but can be collected and transported separately to the County Landfill by volunteers. (It is free for residents to deposit these items at the Landfill on Saturdays and Wednesdays between 10:00 am and 5:00 pm.)
These events offer a great opportunity to get rid of all of the clutter in yards and around the home!
SECOND INITIATIVE--PARTNERSHIP WITH KEEP PRINCE WILLIAM BEAUTIFUL
The second effort allows Neighborhood Services to collaborate with Keep Prince William Beautiful, a non-profit organization dedicated to a clean and litter free Prince William.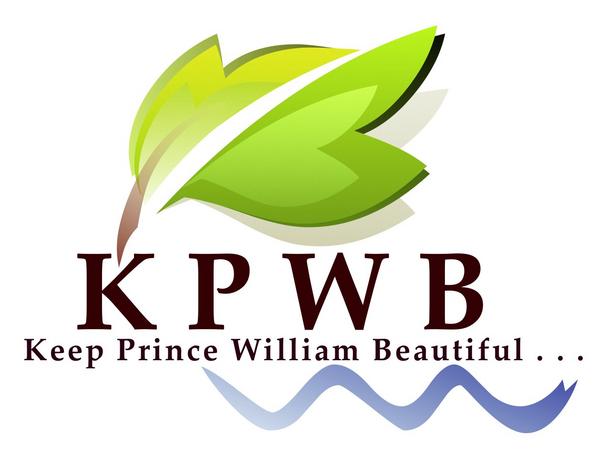 Keep Prince William Beautiful provides community cleanup guidance, a variety of educational materials, as well as supplies to support your cleanup effort. KPWB coordinates Adopt-a-Spot programs and will support your neighborhood cleanups. KPWB can be reached at 571-285-3772.