Recycling Drop Off Trailers
Residents may recycle paper and food and beverage containers and cardboard at the recycling drop-off trailers located around the County. Please be considerate of the facilities hosting recycling trailers and help keep these sites neat. Take plastic bags with you and do not leave any materials outside the bins. All items accepted at the trailers are also accepted at the Landfill and Balls Ford Road Compost Facility.
Recycling drop off trailers are for residential recycling and should not be used by businesses.
Acceptable Material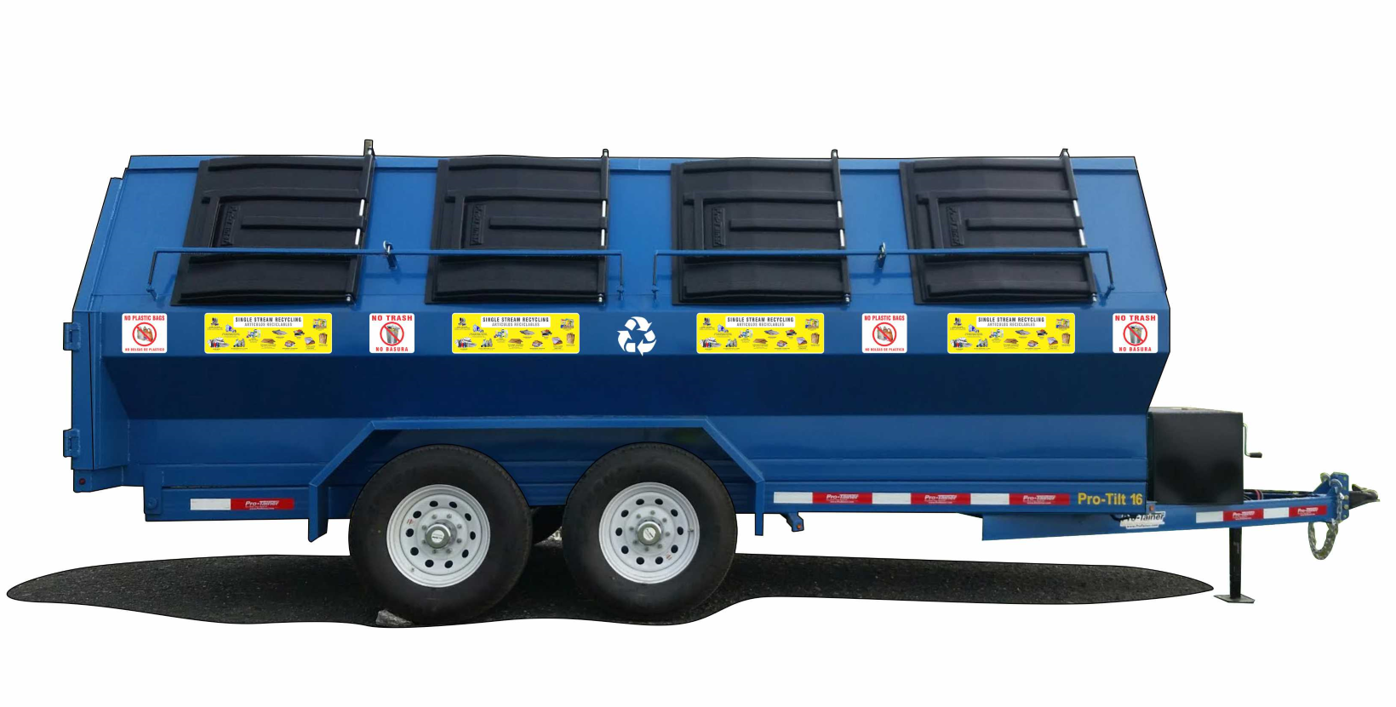 Unacceptable Material 
Residents may drop off the following items at the Landfill and Balls Ford Road during regular business hours. Please do not place these items at the recycling trailers.
Trailer Locations
Woodbridge Area:
Dale City Area:
Dumfries Area:
Lake Ridge/Occoquan Area:
Manassas Area:
Mid-County Area:
Western Area:
 * Indicates that purple glass only recycling bins are available at this location.