The VCE-Prince William office located at the Sudley North Government Center is open for walk-ins. Our new Customer Service hours are from 8am-4pm Monday through Friday.  Our business hours remain 8am-5pm Monday through Friday.  Please consider making an appointment if you have specific needs or questions, or call ahead if you need assistance at [email protected] or phone 703-792-6289.  
In person classes are postponed until further notice, but free, virtual classes are held each Wednesday at 11 am. To see the class schedule visit Horticulture Classes. To register and receive the link to the class contact the Extension Horticulture Help Desk at [email protected] or [email protected]
All classes as well as Teaching Garden tour videos can be found on our YouTube channel.
NOTICES
ALERT!!  Unexplained Bird Mortality Situation
The National Wildlife Health Center (located in Colorado) has issued a statement on a developing situation of unexplained bird sickness and mortality affecting multiple species of birds in our area. Although this initially seemed to be a case of a small number of isolated instances within the immediate Washington, DC., area, reports of a large number of birds at a time appearing to be sick (e.g., crusty eyes, lethargy, inability to fly or walk) or found dead in residential neighborhoods have expanded significantly in recent weeks and now encompass a larger multi-state region.
Scientists do not yet have an explanation, nor have they identified a causative agent, but it appears that something is affecting birds of multiple species (some species more than others). Efforts to determine the specific cause for these ailments have now ramped up significantly. Even though many cases thus far have been in the NOVA and greater DC metropolitan area, agency representatives are asking for help in detecting any cases of sickness or mortality elsewhere throughout the Commonwealth, so everyone should keep an eye out for such evidence. 
The Virginia Department of Wildlife Resources (DWR) is involved actively in surveillance and is assisting in the effort to determine what is causing these mortalities. As part of this surveillance effort, DWR has created a special reporting form (https://dwr.virginia.gov/wildlife/diseases/bird-mortality-reporting-form/) that they are requesting people use when they find and wish to report birds that appear sick or recently have died; this method of reporting of specific and identifiable cases will allow the agency to more expeditiously track cases or identify new outbreaks in near real time. 
State and District agencies are recommending the public do the following:
Birds congregating at feeders and baths can transmit disease to one another.
Cease feeding birds until this wildlife mortality event has concluded.

Clean feeders and bird baths with a 10% bleach solution.

Avoid handling birds, but wear disposable gloves if handling is necessary; and

Keep pets away from sick or dead birds as a standard precaution.
If you encounter sick or dead birds, please contact your state or District wildlife conservation agency.

If you must remove dead birds, place them in a sealable plastic bag to dispose with household trash. Additional information will be shared as diagnostic results are received.
---
Staff and volunteers with the Prince William Cooperative Extension Environment and Natural Resources program provide educational programs for individuals and businesses to implement sound practices producing aesthetically pleasing landscapes that have minimal negative impacts on the environment. Programs include:
INVASIVE PLANT ALERT
Giant Hogweed is an invasive plant that has been found in several Virginia localities. Read more about Giant Hogweed and its lookalikes below. For assistance with any weed identification contact the Extension Horticulture Help Desk.
Giant Hogweed identification and look alikes
New VT publication on Giant Hogweed
Boxwood Blight was first discovered in Virginia in 2011 and many counties have had positive identifications of the disease since then. This disease poses a serious threat to Virginia's boxwoods. For more information on boxwood blight, please visit the Boxwood Blight Task Force page.
This 11-part video series covers topics important to preventing the spread of boxwood blight in Virginia, including symptoms of the disease, disease spread, and prevention measures. The videos are appropriate for homeowners as well as landscaping professionals who may encounter the boxwood blight in their work.
To view Virginia Cooperative Extension Fairfax Office's new video series on boxwood blight, please visit: YouTube video Series here!
INVASIVE PEST ALERT
The Spotted Lanternfly has been found north of Winchester in Virginia. This insect is a pest of grapes, peaches, hops, and apples. It is commonly associated with tree-of-heaven, Ailanthus altissima. It has the potential to be a serious pest of agriculture and home gardens in Virginia. A new Virginia Cooperative Extension publication on Spotted Lantern Fly can be found at: Spotted lantern fly ENTO-180NP 2018.pdf
If anyone has questions or believes they have found this insect, please report it with location and photos to this website: https://ask.extension.org/groups/1981/ask
Below are resources for identifying different stages of the Spotted Lanternfly's life cycle
Spotted Lanternfly Adult Look-alikes
Spotted Lanternfly Egg Mass Look-alikes
Spotted Lanternfly Immature Look-alikes
Spotted Lanternfly prefers the Tree of Heaven, Ailanthis altissima. Learn how to identify Tree of Heaven and some of its look alikes.
HELP US GO GREEN AND SAVE MORE THAN JUST A TREE! FOR FREE LAWN, LANDSCAPE AND GARDEN UPDATES, REGISTER TO RECEIVE NOTIFICATIONS BY E-MAIL.
Check out our free horticulture classes and the VCE Prince William Master Gardener program.
Our Facebook page has daily articles and diagnostic information of interest to home gardeners. Search for VCE Prince William Master Gardeners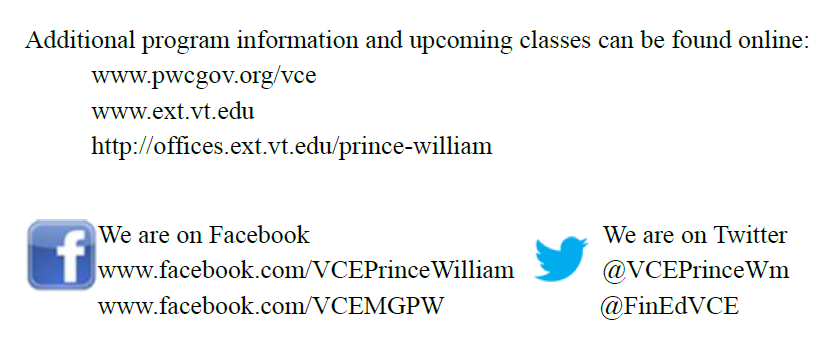 Virginia Cooperative Extension
Environment and Natural Resources
8033 Ashton Ave. Suite 105
Manassas VA 20109
703-792-6285
[email protected]
Virginia Cooperative Extension complies with the Americans with Disabilities Act. If you are a person with a disability and require auxiliary aids services or other accommodations for a workshop or meeting please discuss your accommodation needs at least five days prior to the event with Virginia Cooperative Extension 703-792-6289/TDD PC 1-800-828-1120.
Image