Career Online High School (COHS) is an online high school diploma and career certification program available through Prince William Public Libraries (PWPL). This program offers free enrollment to a limited number of qualified adult students.

Who can apply to COHS?
Prince William County and Manassas City residents who are at least 20 years old, have successfully completed 8th grade and wish to earn their high school diploma. Minors should pursue their high school education through existing high school programs.

Program applicants must have a library card in good standing or be willing to apply for a library card.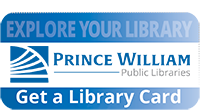 Will COHS students receive their GED?
No. This is not a GED (General Educational Development) program. Successful graduates will earn a high school diploma and a career certification through an accredited high school.
What is the difference between a GED and high school diploma?
While both the GED and the high school diploma are important, there are several differences between them: among the most significant is the fact that some colleges, institutions, and organizations require a high school diploma and may not accept the GED. In addition to providing a high school diploma, COHS gives students the benefit of earning a career certificate and completing additional job preparation documents and training.
What type of career certification will be offered?
Through COHS, students may earn a certificate in the following areas:
Childcare and Education
Certified Protection Officer (Security Officer)
Office Management
Commercial Driving
Homeland Security
General Career Preparation
Retail Customer Service
Food and Hospitality
Home Care Professional
Hospitality and Leisure
Visit the PWPL Career Online High School website for more details and fill out the self-assessment to see if this program is a good fit for you. After taking the quick self-assessment, a librarian will contact you to talk about your next steps. If you have any questions, contact [email protected]