9248 Lee Avenue, Manassas, VA, 703-792-4754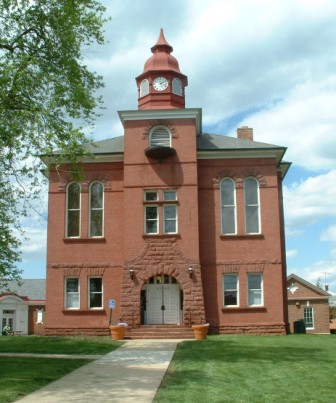 The Old Manassas Courthouse is located at the intersection of Grant Avenue and Lee Avenue in Old Town Manassas is the 5th County Courthouse and County seat in Prince William County. The County seat was moved to Manassas in 1894 and this building was used as the County courthouse until 1982. The Old Manassas Courthouse was the site of the 1911 Peace Jubilee where President Taft stood on the grounds of the courthouse to kick off the week-long festivities. The 1911 Peace Jubilee marked the 50th anniversary of the First Battle of Manassas.
At the Old Manassas Courthouse stands a monument dedicated to the 1911 Jubilee of Peace. Flanking the plaque and two anchors are a pair of gun tubes, cannons, dating to the Civil War.
In 2001, restoration and rehabilitation were completed and the Courthouse was reopened to the public. Upstairs visitors will find the original courtroom has been rehabilitated to an elegant ballroom, which the public can rent for meetings receptions and other special events.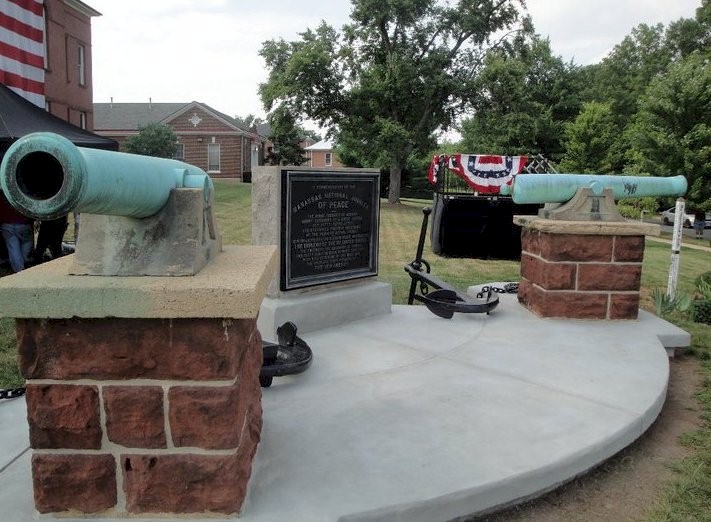 For more information about booking the Old Manassas Courthouse for a meeting reception or special event call 703-792-4754. You can learn more about Property Rentals of Historic Sites with forms to help you reserve our beautiful sites today!
For more information on historic resources in the Prince William County area click here.